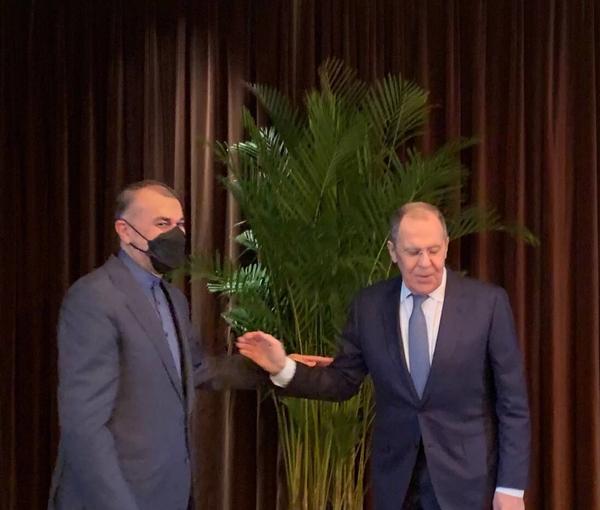 Lavrov Says Russia, Iran To take Steps To Circumvent Western Sanctions
Russian Foreign Minister Sergei Lavrov said Wednesday Moscow would work with Iran to take steps to circumvent Western sanctions, the RIA news agency reported.
Lavrov's remarks came after he met with Iran's foreign minister Hossein Amir-Abdollahian in China on the sidelines of a multilateral meeting between Afghanistan's neighbors.
It was not immediately clear if he was referring to sanctions against Russia exclusively, or also those against Iran.
Lavrov's remark could throw another stumbling block to a nuclear agreement between Iran and the West to revive the Obama-era JCPOA.
Moscow made demands in mid-March to have its relations with Iran exempted from western sanctions imposed after the invasion of Ukraine. At the time, the demand complicated efforts to achieve a deal after 11 months of talks in Vienna.
In addition, Tehran wants the United States to remove its Revolutionary Guard (IRGC) from its list of terrorist groups. Washington has not accepted the demand but has reportedly said it would be contingent on Iran limiting its aggressive actions in the Middle East.
Iran has been highlighting its policy of relying on Russia and China for trade in the face of US sanctions. Iran's envoy to Russia said last week the two countries are in talks over the possible recognition of the Russian payment system MIR. Iran is cur off from the international banking system SWIFT. Many Russia banks have also been sanctioned.