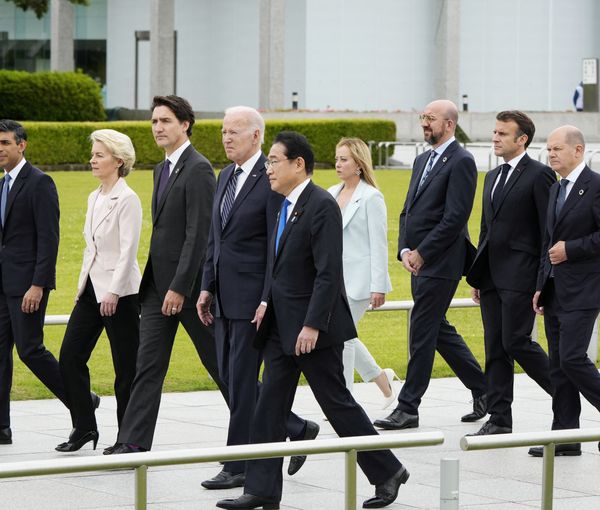 Iran Faces New G7 Sanctions For Arming Russia
Iran has been subject to a new set of sanctions as punishment for supplying weapons to Russian in its war against Ukraine.
The measures were announced on Friday by the Group of Seven (G7) - Canada, France, Germany, Italy, Japan, the UK and US.
The move, imposing sanctions on more than 300 targets including those in Iran, comes at the start of a three-day summit of the G7's leaders in the Japanese city of Hiroshima.
"This includes exports of industrial machinery, tools, and other technology that Russia uses to rebuild its war machine," the leaders said in a joint statement released on Friday, adding they would particularly target Russian revenues from trade in metals and diamonds. estimated to be worth about $4-5 billion a year.
The State Department also designated two Iranian shipping companies, a port operator and a maritime service provider it said were part of deepening ties between Russia and Iran.
US Treasury Department Secretary Janet Yellen said in a statement: "Today's actions will further tighten the vise on (Russian President Vladimir) Putin's ability to wage his barbaric invasion and will advance our global efforts to cut off Russian attempts to evade sanctions."
The G7 leaders will be joined this weekend by Ukrainian President Volodymyr Zelenskiy, who is currently in Saudi Arabia to attend an Arab League summit to canvas support for his people.
Saudi Crown Prince Mohammed bin Salman expressed his readiness to mediate between Moscow and Kyiv.