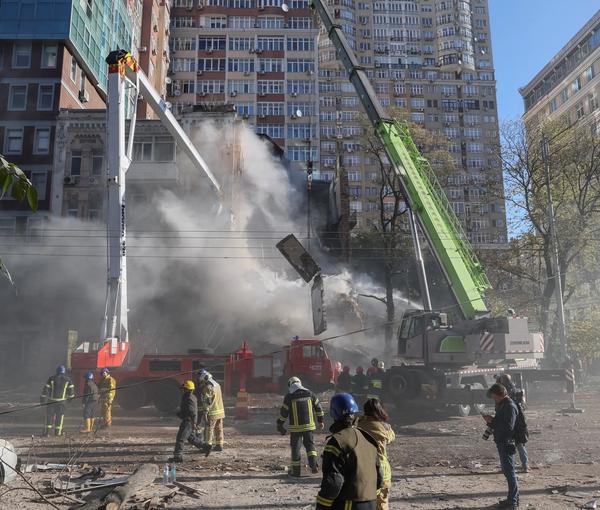 Iran Denies WSJ Report Of Shipping Ammo To Russia
Iran's foreign ministry has denied a report by The Wall Street Journal that Tehran has been shipping artillery shells and other ammunition to Russia.
Spokesman of the ministry Naser Kanaani on Wednesday said, Iran is opposed to war and supports a ceasefire and peace in Ukraine."
WSJ reported that Iran has shipped over 300,000 artillery shells and about a million rounds of ammunition to Russia using cargo ships in the Caspian Sea.
The report published on Monday stated that the weapons were delivered over the past six months, and then sent to the frontlines in Ukraine.
Officials in the Middle East have told the WSJ that the last shipment of weapons to Russia crossed the Caspian Sea aboard the 460-foot Russian cargo ship Rasul Gamzatov in early March. The company owning the vessel has already been sanctioned by the US.
US State Department spokesperson said Monday, "This is – the Russian Federation's deepening of relations with the Iranian regime also continues to be something that is deeply concerning to us and something that we are continuing to pay close attention to. "
Last summer, Russia turned to Iran for help. Iran initially provided hundreds of kamikaze drones and agreed to provide more than 300,000 artillery shells.
Iran first denied it had supplied drones to Russia but in early November foreign minister Hossein Amir-Abdollahian admitted the deliveries, but claimed they were sent before the Russian invasion.
Several months ago, the United States and other allies of Ukraine said Tehran was ready to send ballistic missiles to Moscow. However, experts say this has not happened yet.