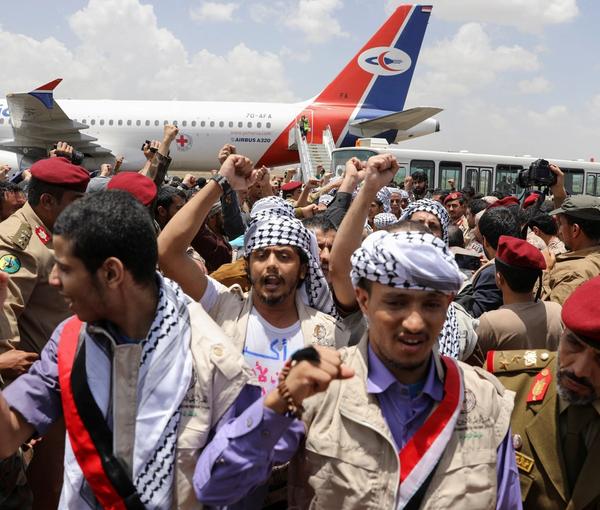 Houthis Say Yemen Peace Talks Made Progress, To Continue
The top negotiator of Yemen's Houthi movement said peace talks with Saudi Arabia had made progress and will continue to iron out remaining differences.

In a significant confidence-building measure, the conclusion of talks in the Yemeni capital Sanaa was followed by an announcement on Friday from the International Committee of the Red Cross that the warring parties had begun an exchange of nearly 900 detainees.
Saudi Arabia, which leads a coalition that has been battling the Iranian-backed Houthis since 2015, is seeking a permanent ceasefire deal to end its military involvement in a war that has killed tens of thousands of people and left millions hungry.
Houthi chief negotiator Mohammed Abdulsalam said on Friday the negotiations with envoys from Saudi Arabia and Oman, which is facilitating the talks, had been "serious and positive".
"There was advancement on some issues with the hope of continuing studying outstanding issues at another time," he said in a Twitter post, without elaborating.
The visit by the Saudi delegation, which departed Sanaa on Thursday according to two Yemeni sources, signaled movement to build on an expired UN-brokered truce and followed last month's deal between Saudi Arabia and Iran to restore ties.
Sources have told Reuters that the Saudi-Houthi talks were focused on a ceasefire, full reopening of Houthi-controlled ports and Sanaa airport, payment of public sector wages, rebuilding efforts, and withdrawal of foreign forces from Yemen.
The conflict is widely seen as one of several proxy wars between Saudi Arabia and Iran, the region's Sunni Muslim and Shiite powers.
They have agreed to restore diplomatic ties severed in 2016 as Riyadh moves to manage regional tensions and to focus on economic priorities.
Reporting by Reuters