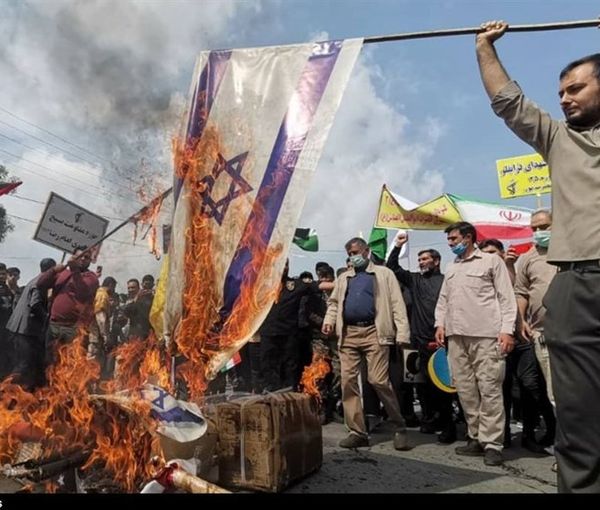 Netanyahu Vows Not To Allow A Nuclear Iran 'With Or Without Help'
Israel will not allow Iran to obtain nuclear weapons, with or without help from others, Israeli Prime Minister Benjamin Netanyahu told local media on Thursday.
As Iran and all its allies and proxies in the region marked the Quds Day, a designated day to support Palestinians and condemn Israel, Netanyahu told Israel's channel 14 in an interview that the issue of Iran's nuclear weapons depends on him and he will not allow it.
His statement about preventing Iran's nuclearization "With or Without help from others", presumably referring to a possible role by the United States, echoed a statement by former Israeli National Security Advisor Yaakov Amidror, who said on Thursday, "We need to prepare for war. It's possible that we will reach a point where we have to attack Iran even without American assistance."
Iranian media widely reported Amidror's statement on Friday, as the Islamic Republic's various government institutions pushed to get a big turnout during the Quds Day, anti-Israeli marches.
Fars news agency affiliated with the Revolutionary Guard recycled past statements by the Supreme Leader Ali Khamenei, saying that when Iranian officials call for the "eradication of Israel" they do not mean the Jewish people, but the current state of Israel.
Eradicating Israel, Khamenei was quoted as saying means "The Palestinian people, who are the real owners of that land, whether Muslim, Christian or Jewish electing their real government…and expelling thugs such as Netanyahu" who are foreigners.
Khamenei, his loyalists and government-controlled media in Iran have been claiming in recent weeks that end of Israel is near, after Israeli protests against Netanyahu and Palestinian terror and rocket attacks.