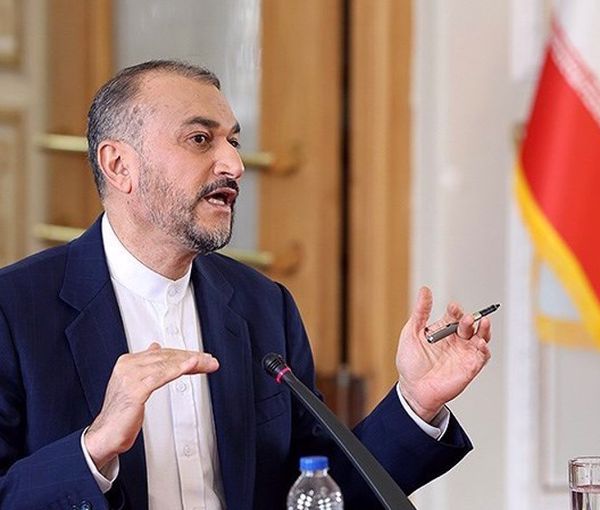 Iran's FM Says Meeting With Saudi Counterpart To Be Confirmed In Two Days
Iran's foreign minister says within the next 48 hours he will have a phone conversation with his Saudi counterpart to confirm the date and venue of their expected meeting.
Hossein Amir-Abdollahian made the comments on Saturday on the occasion of the national flag day.
Following the recent agreement between Iran and Saudi Arabia in Beijing to resume diplomatic relations and reopen embassies and consulates, Amir-Abdollahian and his Saudi counterpart, Faisal bin Farhan, had two phone conversations. During their second phone call, it was agreed that the two foreign ministers hold a meeting in the fasting month of Ramadan.
Iranian foreign minister further claimed that the Islamic Republic "owes its legitimacy to the great people of Iran, and the key to the stability of the Islamic Republic is the continuation of such legitimacy and the vote of people."
"In the past forty-four years, the enemies made many efforts to incur their enmity against the Islamic Republic…and the holy flag of Iran. However, hoisting of Iranian flag after 44 years proves the failure of their policy and…the heart-felt interest of Iranians all over the world for the great and Islamic Iran," he added.
His statements come as the Islamic regime has been facing a more serious legitimacy crisis over the past six month with mass protests across the country with people clearly calling for the ouster of the regime.
He also talks of heart-felt support of Iranians across the world as tens of thousands of Iranian living abroad have repeatedly staged protests in different cities of the world to condemn the brutality of the regime which killed over 500 protesters and wounded many more since the death of Mahsa Amini in police custody in September.