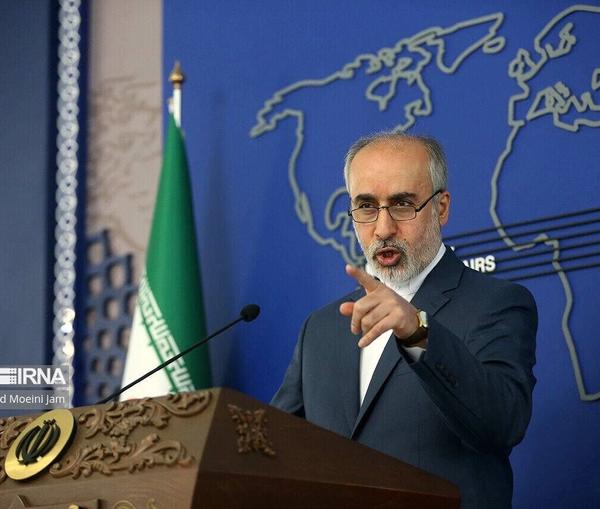 Threatened By Israel-Azerbaijan Ties, Iran Urges Clarification On Partnership
The Iranian Foreign Ministry has called crisis talks with Azerbaijan officials after comments at the opening of its embassy in Israel suggested a united front against Iran.
Israel's foreign minister, Eli Cohen, called Iran "a regional threat", raising alarm bells among regime officials who fear its archenemy is using Azerbaijan as a base to launch attacks on the Islamic Republic.
Cohen said, "Israel and Azerbaijan must share the same understanding regarding the Iranian threat. Iran threatens our region, and creates non-stability in the Middle East by supporting and financing terrorism. We should jointly act against Iran. We should not allow Iran to expand its nuclear opportunities."
In a stark warning, Iran's foreign ministry spokesman, Nasser Kanaani, said the regime is watching. "It is expected from Azerbaijan's government to stay away from the trap set by enemies of the two countries' relations," he said.
Though Israel has had a diplomatic presence in Azerbaijan since the 90s, the move to open an embassy in Tel Aviv was a major diplomatic coup for Israel, as it further deepens ties with its Muslim neighbors.
"It is evident that the Islamic Republic of Iran cannot remain indifferent to the Zionist regime's plot from the soil of the Republic of Azerbaijan," Kanaani added.
Earlier in the month, Azerbaijan's new ambassador to Israel Mukhtar Mammadov, said his country would not let Israel's military to use Azerbaijan as a base for a possible attack against Iran, denying previous reports about preparing an airfield to assist Israel during possible attacks on the Islamic Republic.