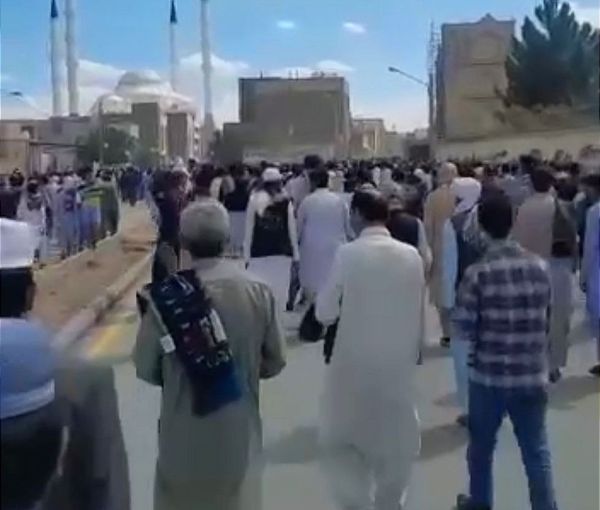 People Protest In Zahedan As Sunni Cleric Slams Islamic Republic
Friday was another weekend of protests in Iran's Sunni majority Zahedan, with the city's top cleric delivering another sermon on how the Islamic Republic failed to be a republic. 
Amid another internet shutdown in the city, Mowlavi Abdolhamid talked about how the regime's "religionism and ethnicism" have moved the country away from a true republican system in which people choose their representatives through elections. 
The people of Zahedan have been protesting every Friday since September 30, when security forces opened fire on civilians, killing nearly 90 protesters.
He said that today people from all walks of life and different professions are protesting, while those who hold managerial posts are neither efficient nor experts and have no authority. 
He referred to the anniversary of the referendum on creating the Islamic Republic-- held in Iran on 30 and 31 March 1979 – saying that people voted in favor of a republic to have a say in the important decisions of the country. "It (the referendum) was a beautiful and good opportunity for the government to use the capacity of Islam to spread the umbrella of equality for all citizens of Iran, both men and women and religious and non-religious," he said, noting that Islamic governance did not spread equally on all people and many atrocities were committed against different minorities. 
During more than 40 years of clerical rule, the religious people who were openminded were sidelined, let alone the non-religious people, he said, noting that those in power are the ones who only pretend to be religious.