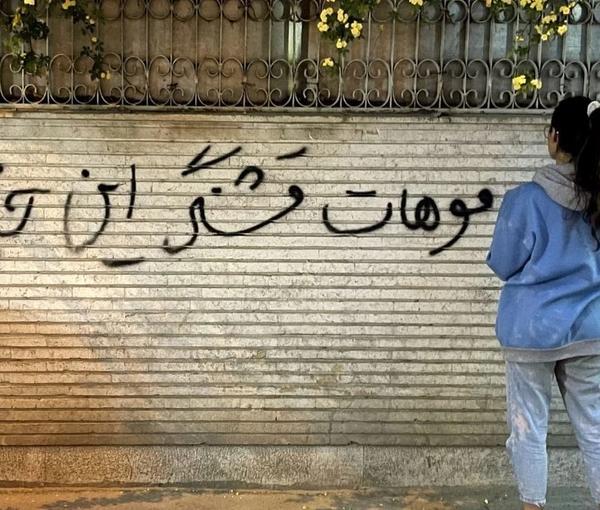 Iranian Lawyer Says Victims In Recent Protests File Lawsuits
An Iranian attorney says several victims of government brutality in the recent protests in Iran have filed legal complaints in several provinces of the country.
Payam Dorafshan told Emtedad News that these people filed a complaint after visiting a lawyer and presenting sufficient evidence.
According to attorney, Majid Khademi, Mir-Hesam Maleki, Reza Ezzati and Pouria Alipour are among the plaintiffs.
Explaining how these people were injured during the protests, Dorafshan said Majid Khademi had gone to the graveyard to offer condolences to the family of a victim, but "on his way back, he was shot from an unknown place and injured in one eye."
Maleki went out to the street to move his car, but "he was shot in the face from a very close distance with a teargas launcher. Due to the severity of the injury, the bones of the upper and lower jaw and his teeth were completely crushed."
As Dorafshan stated, Maleki "has been undergoing various surgeries for months and has only been able to feed using a straw."
The Iranian lawyer also added that Reza Ezzati, who had gone to visit the grave of his relatives in a cemetery in Karaj west of Tehran, was "hit by many [bird]shots" on the way, and in addition to "eyes and face, even a few shots entered his body and heart."
Ezzati "was forced to undergo heart surgery and currently one of his eyes has a severe vision defect while a large number of shots remain in his body."
Dorafshan has also asked other families of the deceased and injured to contact lawyers to file a lawsuit.
Two young women who lost an eye during Iran protests. Ghazal Ranjkesh (L) and Elahe Tavakolian
During the recent protests, ignited by the death in custody of 22-year-old Mahsa Amini in September 2022, hundreds of people lost their lives and many more received permanent injuries. The authorities of the Islamic Republic not only failed to accept any responsibility, but put pressure on some of the victims' families who made statements against regime officials during funerals or on social networks.
Activist twitter and Instagram account '1500 Tasvir,' dedicated to news about protests in Iran, has recently published a large batch of harrowing photos and videos of people shot or killed by the regime. The regime's security forces have been extensively using cartridges of shotshell loaded with numerous small balls or birdshots, or medium-sized buckshots as well as single large solid projectiles known as a slug to quash the nationwide protests.
Late in November 2022, dozens of ophthalmologists issued a joint letter warning against the use of shotgun 'birdshots' and other projectiles by Iran's security forces that have blinded over 500 protesters since mid-September. According to them, a large number of victims were taken to medical centers hit by rubber bullets and metal pellets as well as paintball bullets in their eyes, leading to loss of eyesight in one or both eyes.
The Islamic Republic, which had been previously condemned for blinding protesters in the streets, intensified the use of guns, including military weapons against unarmed protesters. However, young Iranians who lost one or both eyes say they do not regret having protested against the regime.