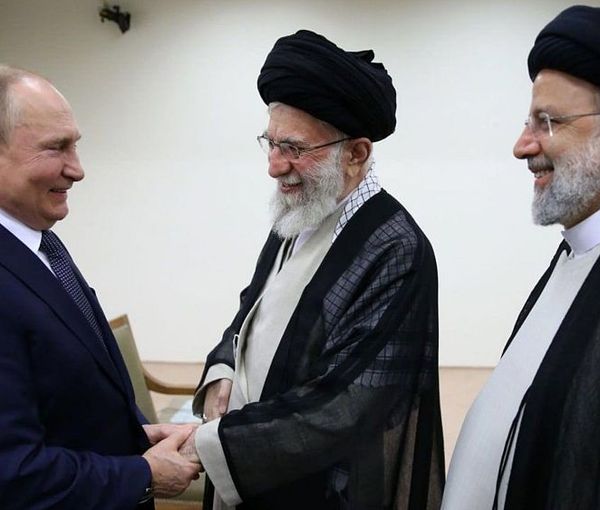 Leaked Document Shows Russia Reluctant To Invest In Iran's Oil Sector
A document obtained by Iran International has revealed that Russian companies are not willing to invest in oil and gas projects in southern Iran, despite joint projects. 
In a top-secret letter addressed to First Vice-President Mohammad Mokhber, Deputy Foreign Minister for Economic Diplomacy Mehdi Safari said that many development projects that were supposed to be carried out by Chinese and Russian companies have been stopped, calling on the government to take measures to re-start the projects. 
In his letter, Safari mentioned the South Pars/North Dome Gas-Condensate field, Azar Oil Field in Ilam Province, Changouleh oil fields in West Karoun region and Darkhovein oil field and Mansouri Oil Field in Khuzestan and several others in which the Russians had planned to invest but refrained to do so. The Shadegan and Kupal oil fields were also mentioned in the letter, adding that the government has not issued the needed permits for the Russian investors to continue their planned projects. 
The letter called on the administration to provide incentives for the Russians who are reluctant to implement the projects, especially on the South Pars field. He said further negotiations or inviting delegations from Russia may help speed up the implementation of the projects.
The South Pars gas field in the Persian Gulf waters adjacent to Qatari fields is specially important for Iran as production has been steadily declining due to lack of technology to compensate for the fall in natural pressure. Under sanctions, Iran is not able to sign contracts with major Western oil companies who can build larger platforms and use more powerful pumps. Oil minister Javad Owji has said that Iran also needs to invest $40 billion in its gas industry – money it currently does not have.
Sample pages of the leaked letter
Safari said that Chinese companies may be good alternatives for the Russian companies, but another leaked document has revealed that Chinese firms are not so willing to invest in Iran either. President Ebrahim Raisi visited China this week to persuade Beijing to operationalize a 25-year cooperation agreement with the Islamic Republic, but China is probably reluctant to violate US sanctions and is not certain about the future of the regime in Tehran. It has only expressed readiness to help in the revival of the 2015 nuclear deal.
The last chance Iran had for collaboration with a Western energy giant was a $5 billion deal it had struck with Total in 2016 to develop the South Pars gas fields, which fell apart in 2018 when former US president Donald Trump withdrew from the Iran nuclear deal and began imposing sanctions.
No substantial investment has been made since. Even the Chinese have not been active despite repeated claims that they would develop the country's energy sector. Without a comprehensive deal with the United States to resolve differences, no serious international investor would commit to the Iranian market.
In October, a top oil official in Iran said that if new investments are not made in natural gas industry, the country will become a net importer in the next few years. Iran has the second largest natural gas reserves in the world, holding more than 17 percent of global discovered gas fields, but the government had to implement power cuts this winter, as it could not supply enough gas to power plants that have to switch to dirty liquid fuels.
Iran's gas fields, like any other in the world and similar to Qatar's, have a natural production curve and underground pressure that pushes the gas out declines over time, needing modern technology to maintain production level. Qatar has invested in 20,000-ton production platforms, not only maintaining output but even increasing production.