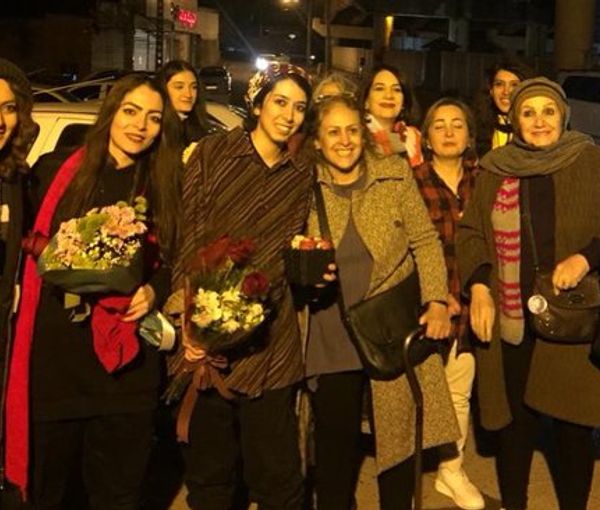 Released Female Detainees Chant Anti-Regime Slogans In Front Of Evin Prison
A group of female political prisoners, who were released on Wednesday, chanted the Iran protests slogan, "Woman, life, freedom" outside the notorious Evin prison in Tehran.
Alieh Mottalebzadeh, Saba Kordafshari, Fariba Asadi, Parasto Moini, Zahra Safaei, Gelareh Abbasi and Sahereh Hosseini expressed support for the protests movement shortly after being freed from jail saying that the "the oppressive regime must be destroyed".
In the past weeks, Narges Mohammadi, spokesperson of the Defenders of Human Rights Centre (DHRC), said in a report how women are being physically and sexually abused, following their arrests as a result of protests across the country, which began in September following the death of 22-year-old Mahsa Amini.
According to her, 57 out of 58 female prisoners have experienced "terrible inhumane torture" and have been imprisoned for a total of 8,350 days in the security cells of the ministry of intelligence and the Revolutionary Guards.
The seven female political prisoners, who were released Wednesday were among the tortured detainees.
Nasrin Sotoudeh, a human rights lawyer who is on medical leave from prison, in an interview with CNN stated, "while a brutal state crackdown has succeeded in quieting the demonstrations that gripped the country for months, many Iranians still want regime change."