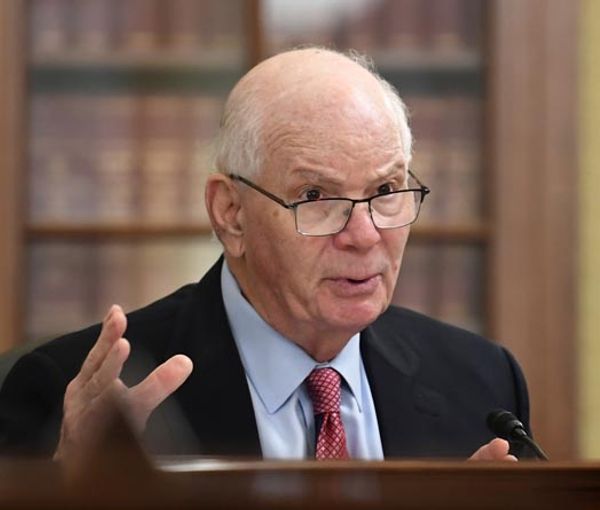 US Democrats Still Not Ready To Walk Away From Iran Nuclear Talks
While the Islamic Republic is becoming more isolated in the international community, some US Democratic Senators say efforts should continue to revive the 2015 nuclear deal. 
Senator Ben Cardin (D-MD) told Iran International's Arash Alaei on Wednesday that the Biden administration should never officially walk away from the negotiations. 
However, he added that "I was not happy with the original JCPOA. I was not happy with us leaving the JCPOA. I always supported a longer and stronger agreement, so I think this is a matter on which the US needs to be more in harmony with Europe." 
Talks initiated by the Biden Administration in April 2021 to return to the accord known as JCPOA faltered last September. Following this failure, protests that began in Iran were brutally suppressed by the government, which led to more isolation for the clerical regime.
Referring to State Department's neither confirming nor denying recent meetings between US special envoy for Iran Robert Malley and Tehran's UN ambassador in New York, Cardin said such moves depend on strategic issues and the effectiveness of backchannel conversations. 
Another Democrat, Senator Bob Casey of Pennsylvania said he believes "it's not likely to reach an agreement anytime soon but I would hope that we continue to pursue that." "We were in a better posture, if we had that agreement (the JCPOA) in place."
Meanwhile, Republican Senator Rick Scott (R-FL) told our correspondent that "We should not be negotiating with Iran except to make sure they start giving liberty and freedom to their citizens and stop being a menace to the world."
The United States and its European allies say that they are not focused on the nuclear talks with Iran because of Tehran's human rights violations and its arms support for the Russian invasion of Ukraine.