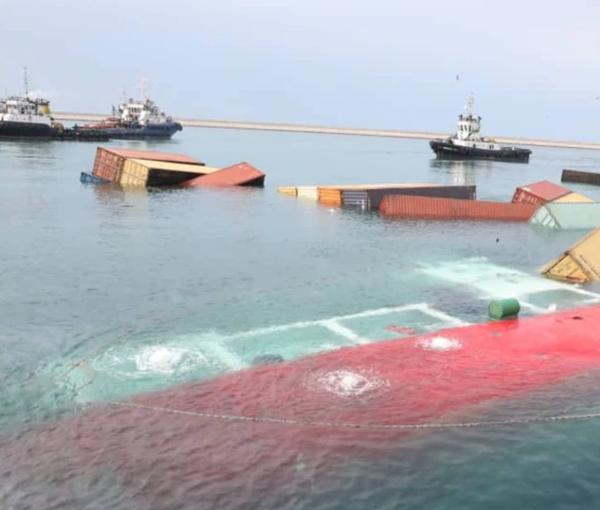 Tanzanian Cargo Ship Capsizes In Iranian Port
Iranian state media say a Tanzanian-registered cargo ship has sunk Tuesday at a dock in the southern Iranian port of Assaluyeh on the Persian Gulf.
IRNA news agency reported that the vessel named Anil overturned because containers being placed on it were configured incorrectly.
Iranian Ports and Maritime Organization says rescue forces were immediately dispatched and all 12 crew members of the vessel were rescued.
No further details have been published about the cargo of the Tanzanian-flagged ship.
Iran and Tanzania have less than $100 million in trade per year. Tanzania Imports from Iran totaled $11.51 million in 2021, according to the United Nations COMTRADE database on international trade.
Iranian officials claim the Islamic Republic has exported 2.2 million tons of non-oil products valued at one billion dollars to African countries from March 21, 2022 up to December 31.
Iran's imports and exports have slowed down due to banking and oil sanctions imposed by the United States after President Donald Trump in 2018 withdraw from the 2015 nuclear deal between Tehran and world powers.
The Biden Administration appears to be more resolute in enforcing US sanctions, with designating individuals and third-party companies that are involved in one way or another in doing business with sanctioned Iranian entities.