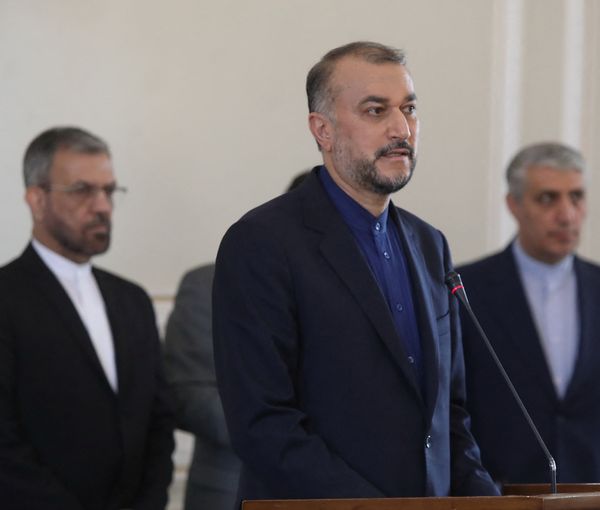 Iran Says US 'In No Position' To Talk About Human Rights
Iran's Foreign Minister Hossein Amir-Abdollahian has said that the United States is in no position to even speak about human rights.
In a tweet on Tuesday, Amir-Abdollahian said as a result of Washington's "interventionism" two million people have been "slaughtered" in Iraq, Afghanistan, Yemen and Syria, and the United States is also "enflaming the fire of the Ukrainian war".
"Stop hypocrisy. The great nation of Iran knows well the malevolence behind nice-sounding words," he added.
His comments come after US State Department Spokesman Ned Price said Monday that the US is united with its allies and partners in the need to confront Iran's leadership for its human rights abuses and destabilizing activities.
Islamic Republic's foreign minister claimed that the White House still insists to hold direct negotiations with Iran. "If there is a serious will on the other side, we believe an agreement would be attainable," he said at a meeting at the foreign ministry.
Referring to anti-government protests, Amir-Abdollahian said Monday that the Americans realized earlier than the three European countries that nothing special has happened and will not happen in Iran.
The United States has openly stated that its "focus" now is on "the remarkable bravery and courage that the Iranian people are exhibiting through their peaceful demonstrations", and the EU has come up with new sanctions on Tehran.
The unrest in Iran after the death of Mahsa Amini have garnered strong sympathy around the globe. At the same time Iran's unwillingness to compromise on the nuclear issue persuaded the US to adopt a tougher position toward Tehran.