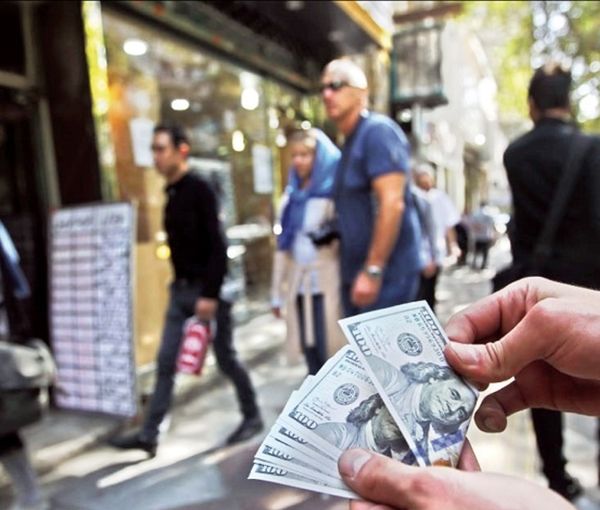 Iran's Rial Continues Slide Amid Growing International Isolation
At the start of the work week in Iran on Saturday, the national currency reached new lows against the US dollar, as economic and political uncertainty continued.
The US dollar was trading well above 440,000 rials in Tehran's unofficial market where cash dollars and Hawala money transfers take place. The new demand for dollars came after a couple of weeks when the rial hovered around 400,000 to the dollar.
One year ago, the dollar was around 300,000 rials and it was gaining strength every time there was hope of a nuclear agreement with the United States and its Western allies. But those hopes evaporated first in March, after the Russian invasion of Ukraine as 12 months of talks in Vienna came to an end, and finally in September when the last attempt to bridge the gaps fell apart.
An agreement to revive the 2015 nuclear deal known as the JCPOA would have lifted US economic sanctions, allowing Iran to sell more crude at higher prices and secure revenues for the government.
The Islamic Republic's government and parliament are now in the midst of examining a budget draft for the new Iranian year starting March 21. Confusion, uncertainty, and lack of clarity surround the budget bill that is said to carry a 50-percent deficit and a 50-percent annual inflation rate.
Although street protests have lost their intensity, most pundits in Tehran and even many regime insiders do not consider the current situation stable. Any day and any event can trigger more nationwide protests, as the clerical regime has lost its legitimacy in the eyes of many citizens, especially the younger generation.
Abbas Akhoundi, a conservative lawmaker told local media this week that as a result of a failing foreign policy, Iran lags behind its development plans, international trade has been disrupted, inflation is beyond control and poverty can be seen everywhere while the society in on the verge of collapse.
Other politicians compared Iran with neighboring Iraq and Afghanistan, saying that their currencies are more stable despite decades of instability.
However, Iraq's currency has begun to decline for a totally different reason than economic weakness. The Wall Street Journal reported January 19 that the United States has begun to monitor dollar banking transactions from Iraq, stopping wire transfers that lack transparency and full information about the sender and the recipient. This has led to shortages of dollars for imports and cash dollar banknotes have risen around 10 percent against the Iraqi dinar.
However, this is also related to Iran as the US suspects Iraq's banking system is being used by Tehran to hide its illicit dollar transactions through the international banking system.
US sanctions on Iran not only penalize countries and companies that buy oil from Tehran but also bans its dollar transactions. The sanctions have also led to a de facto international boycott of Iranian banks that have been cut off from the global SWIFT transaction network. As a result, exports and imports cost at least 25 percent more for the Iranian government and companies.
Since its deadly suppression of popular protest in the past four months that has killed around 500 civilians, the Islamic Republic has become more isolated in the world and Western countries continue to issue more sanctions, adding to the prevailing economic uncertainty and the fall of the rial.