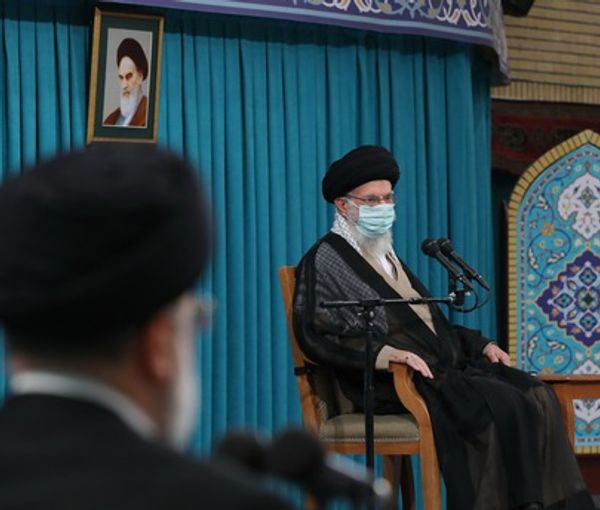 Iran's Economic, Foreign Policies Under Attack By Regime Insiders
Mohsen Hashemi, son of ex-Iranian president Akbar Hashemi Rafsanjani has said that top clerics lack influence in society which is tangled in a political crisis.
A senior ayatollah separately agreed with Hashemi that clerics have lost influence and the government has been doing a lousy job both in foreign policy and in domestic affairs.
Hashemi expressed regret in an interview with Jomhuouri Eslami newspaper, which was also carried by many other Iranian news outlets, that one of the country's current problems is that there are no charismatic leaders.
Hashemi, a former chairman of the Tehran City Council, said in the interview that people's financial situation is "more than critical" as inflation and unemployment have reached an explosive level. He added that in such a situation tackling economic problems should have been the government's first priority.
Hashemi reminded that his father's "reconstruction government" (1989-1997) recognized poverty as Iran's biggest enemy and prioritized economic progress over the ideological campaigns against the United States and Israel and attached high significance to people's food, housing, health and education.
He further pointed out that with the concentration of power in the hands of Iran's conservatives and the elimination of 'moderates' and 'reformists' from the political scene in the 2020 parliamentary election and 2021 presidential election, Iran is entangled in political deadlock. Conservatives control not only the parliament and the cabinet, but also the state media, the armed forces, the Guardian Council, and all other political institutions.
Mohsen Hashemi, son of former president Hashemi Rafsanjani
"In such a monopolized situation, the conservatives cannot even blame others for the problems they have created for the country." They can no longer blame others and " there is no way out of the situation as no alternative approach has been left," Hashemi said, adding that "In such a situation neither progress is possible, nor a U-turn is acceptable for the 'revolutionaries' in Iran."
Hashemi also pointed out that an unprecedented consensus has been formed in the international community against the Islamic Republic because of mistakes by the ultraconservative government in foreign policy. When foreigners talk about intervention in Iran, we see no serious opposition to that in Western public opinion. He said that no UN resolution has been ever issued about Iraq, Libya and Syria like the resolution that called for a fact-finding committee to probe into the violation of human rights in the Islamic Republic.
The UN Human Rights Council voted November 24 to launch an independent investigation into Iran's deadly repression of protests, that has killed around 500 civilians.
Ayatollah Hossein Mousavi Tabrizi, a former Attorney General
He quoted Iranian academics as saying that the Islamic Republic is suffering from a bipolar political situation and a state of near collapse in which neither politicians nor clerics have any influence or control over the society.
At the same time, Ayatollah Hossein Mousavi Tabrizi, a former Attorney General, said Wednesday that top clerics have lost their status as a point of reference for the Iranian society. Tabrizi also harshly criticized the government's economic and foreign policies.
He said: "I wish at least there were a group of economists in the government who did nothing other than sort out the economic issues, but it is not clear who in Iran is responsible for solving the country's economic problems."
Speaking on foreign policy, Tabrizi talked about an issue for which solely Supreme Leader Ali Khamenei is responsible. He said: "Trusting the Russians brings losses to us. Russians betray Iran and take advantage of us. They pretend to be Iran's friend, but they keep blackmailing Tehran." Tabrizi pointed out: "We need to correct our foreign policy, otherwise, the Russians will plunder our resources and at the end serve other countries' interests."