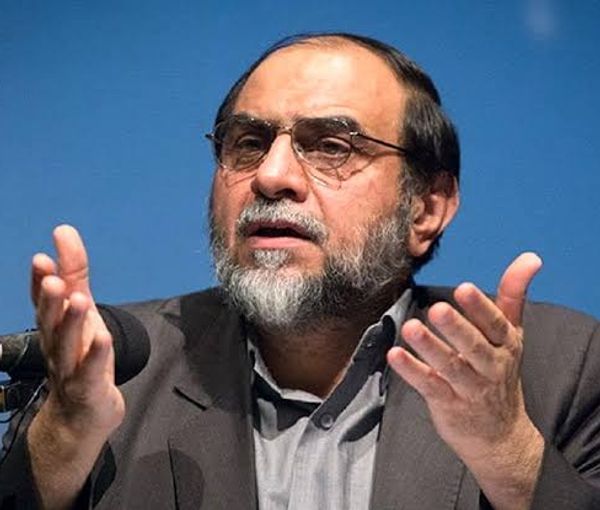 Regime Insider Says Iran Protests Are Alarm Before Death
A member of Iran's Supreme Council of the Cultural Revolution has acknowledged that the Islamic Republic has failed to achieve its desired religious ideological goals.
Ultra-conservative Hassan Rahimpour Azghadi said Thursday that the roots of the current protests lie in ideological and social defeats adding that "Despite having [control over] all the media, organizations, mosques and schools, we [the Islamic Republic] could not achieve the ideological goals."
He went on to describe the recent protests across Iran following the death of Mahsa Amini in police custody as "an alarm before death."
"When you neglect the wound the pain is felt and you need to take care of it," added the Iranian official, implying that the regime needs to take difficult decisions to give concessions to the protesting people.
Since protests began against clerical rulers, many officials of the Islamic Republic have debated the root cause of the current situation in various speeches and writings.
Rahimpour Azghadi is regarded as a leading advocate of the ruling clergy and the ideology of a government controlled by the clergy in contrast with traditional Shiite thinking that favors keeping seminarians independent of the government.
Without an in-depth religious education, the conservative ideologue tries to mix conspiracy theories with theological assertions to support the establishment and its policies and provide it with a Shia ideological justification.