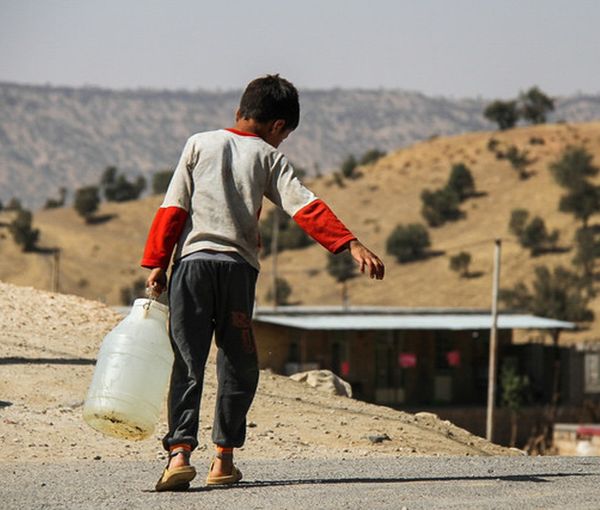 Iranian Cities Facing Water Rationing As Drought Continues
Water reservoirs in Iran are at an all-time low, threatening nationwide rationing soon, due to years of drought and resource mismanagement, local media and officials say.
Khorasan daily says the water storage of 10 important dams have decreased 25 to 75 percent in comparison to the past years.
Seventy days into autumn, statistics show that the level of precipitation has been extremely low in different provinces of Iran.
Amid popular protests and the ado for the World Cup a report on social media went unattended within the past few days: "Tehran's dams only have water for a few days."
Mohammad Baqerzadeh in a report on Etemad daily December 1 says if there is no drastic improvement in the situation, rationing of water would be implemented in some cities.
He says the water level at five major dams around Tehran have almost decreased 50 percent and now around half of people in the capital have turned to underground water extraction.
Firouz Qasemzadeh, a Spokesperson of Iranian Water Industry says in comparison with the long-term average of the past fifty years, there has been a 16% decrease in rainfall across Iran.
An inefficient agricultural sector, over-grazing of rangelands and forests, aggressive over-extraction of groundwater resources, and most importantly the regime's mismanagement are among the main causes of water bankruptcy in Iran.