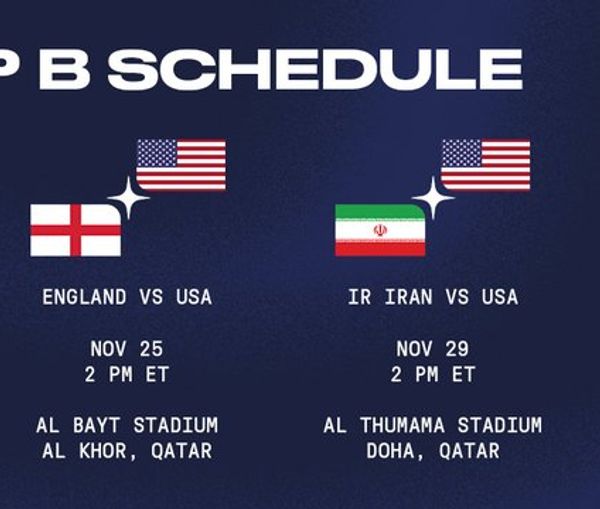 Tensions Mount Over Iran Flag Ahead Of Match With US
Tensions rise between Washington and Tehran before their national teams face each other in 2022 World Cup as US soccer federation temporarily showed Iranian flag on social media without emblem of the Islamic Republic.
"We wanted to show our support for the women in Iran with our graphic for 24 hours," the federation says.
The move came as nationwide protests challenging Islamic Republic's clerical rulers continue in Iran.
Iran's regime reacted by accusing the US of removing the name of God from their national flag, claiming the display violated FIFA's ethics rules, which mandate a minimum 10-game suspension for racist behavior.
Iran's IRGC-affiliated Tasnim news agency quoted Safiollah Faghanpour a legal adviser to the Iranian Football Federation, saying that FIFA will be asked to suspend the US men's soccer team.
The symbol was later restored to the flag, but the hope of organizers to hold the World Cup far from the political moves once again failed.
The Islamic Republic emblem, designed in 1980, is four curves with a sword between them. It represents the Islamic motto: "There is no god but Allah."
At the top and the bottom of the flag, there are 22 inscriptions of "God is Great" as well, which refers to the date on the Iranian calendar when the Islamic Revolution took place in 1979.
However, following the nationwide protests against the Iranian regime, pro-government supporters have waved it during the matches in the World Cup, but others have waved Iran's historic flag which bears a lion and sun.