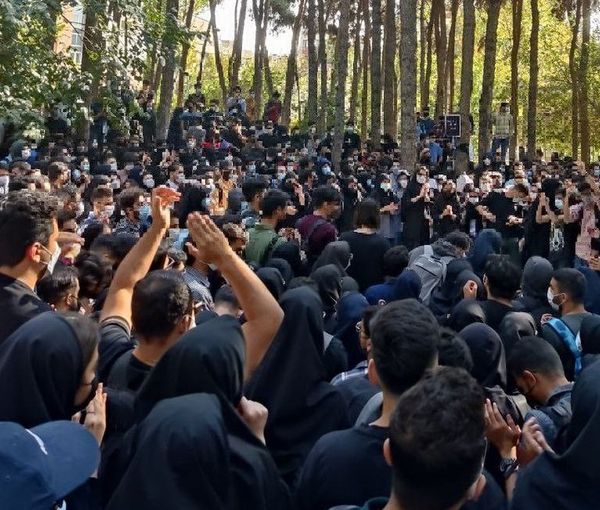 Iran MPs Draft Law To Ban Protesting Student From Travelling Abroad
As student continue to hold antigovernment rallies in Iranian universities, lawmakers have presented a proposal to ban them from traveling abroad for ten years.
Shargh daily reported Tuesday that banning the protesting students from leaving the country for a long period is only one of the punishments considered by the parliamentarians.
According to this report, "experts" have also participated in the preparation of the draft law, without identifying them, however, they are probably agents of intelligence and security organizations.
The draft legislation was prepared under the title of dealing with "norm-breaking" students, and it is stated that "cursing and insulting sanctities" is one of the actions that the government will consider as "norm-breaking".
The comes a few days after Supreme Leader Ali Khamenei spoke about the "vulgarity" of the demonstrators' rhetoric.
Earlier, some senior commanders of the IRGC also deemed "shameless" words used in slogans chanted by some students at the universities.
According to Shargh daily, several members of parliament have signed the draft law, trying to collect more signatures to put it on the agenda of the parliament.
The Islamic Republic routinely bans critics from the right to travel abroad.
Earlier, the lawmakers' attempts to call for death penalty for demonstrators provoked anger among people. However, the signatories were afraid to reveal their identity.
Iran's universities and schools have been the scene of routine daily protests after the killing of Mahsa Amini by police in mid-September.