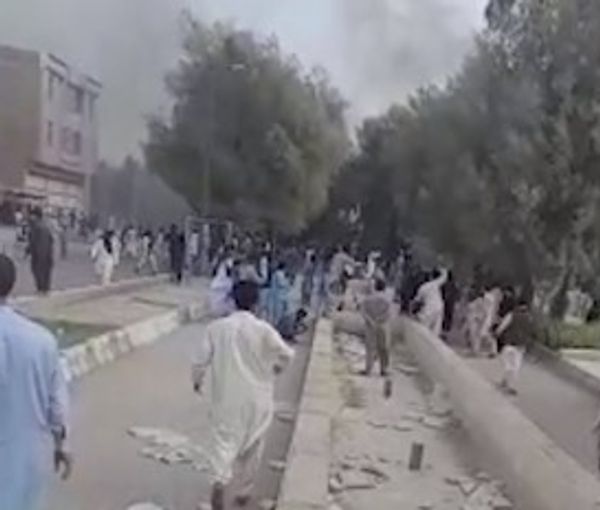 Protests Death Toll Rises To 304; Tehran Youths Call For More Demos
The anonymous group calling itself Tehran Youths has once again issued a call for protests in different neighborhoods of the capital and other cities.
Stressing that they will remain in the streets "until the overthrow of the Islamic Republic," the group asked people to surge to streets Sunday afternoon in memory of Nima Nouri, a teenager from Karaj, who was killed by the direct fire of regime forces and the innocent people who were killed by "Khamenei's shameless executioners" in the southeastern city of Khash November 4.
The mobility of protesters and their distribution in various neighborhoods, however, has now turned into a big problem for the security forces who are seen in some videos aimlessly running around to confront protesters and exhausting themselves even more after long hours of deployment.
Meanwhile, in the seventh week of the uprising against the Islamic Republic, protesters in Sanandaj in the northwest turned a funeral procession into a protest scene on Saturday.
The merchants and businessmen in Kordestan province closed their shops Saturday in solidarity with those killed Friday in Sistan and Baluchistan in the southeast.
University students, who have turned protests into a routine during weekdays, also held gatherings, sit-ins chanting antigovernment slogans across the country.
In the meantime, the death toll from the Islamic Republic's crackdown on Iran's 2022 protests has increased to 304, including 41 children and 24 women.
The Oslo-based Human Rights Organization said Saturday that the number of yet-to-be-verified reports of casualties is much more than this.