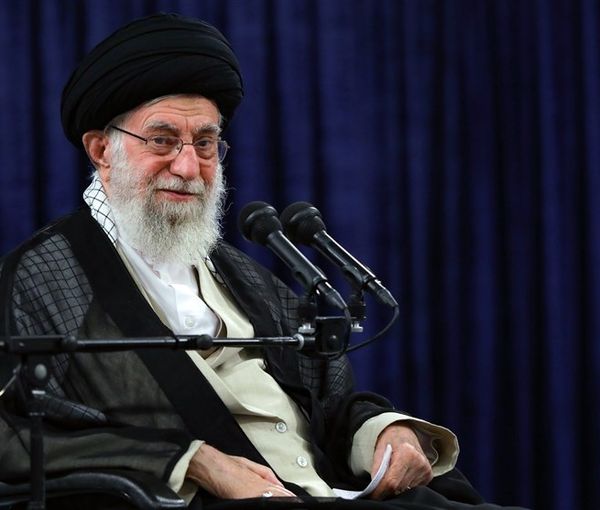 Khamenei Reiterates Call On Athletes Not To Play Against Israelis
Iran's Supreme Leader Ali Khamenei has called on sportsmen to adhere to "religious beliefs," reiterating that not competing with Israeli athletes is a victory. 
He made the remarks about a month ago in a meeting with families of the "martyred" athletes but was published by its official website on Monday. 
Deprivation of athletes of medals due to a ban on competing with the representatives of "the Zionist regime" is actually a victory because competing means recognizing the regime, he noted.
There is no legislation banning athletes but under pressure from federation officials, they usually lose games intentionally, forfeit matches or claim injury to avoid facing Israelis. Khamenei has often praised Iranian athletes who refuse to play against Israelis, and in September 2021 said they should continue to do so even if facing punishment by international sports bodies.
About 30 Iranian athletes in recent years have defected from Iranian national teams and sought asylum in other countries, including Judo champion Saeid Mollaei, Greco-Roman national team wrestler Ali Arsalan, and many others.
Pointing to the prominent role of popular sport figures in different strata of society, Khamenei said observance of religious teachings by the athletes and sports managers has a great social and spiritual impact on people. There is no Muslim religious rule against competing with Israelis.
Amid widespread protests by the Iranians against Khamenei, the government, and the Islamic regime, many officials are trying to boost the discourse of theocracy in the society.