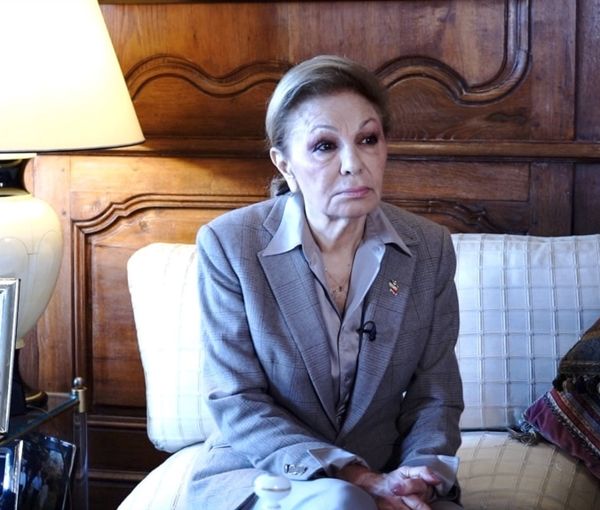 Exiled Queen Calls On Military Forces To 'Stand With Nation'
Iran's exiled queen Farah Pahlavi has once again called on military forces not to allow the Islamic Republic's authorities to use them as "tools of repression." 
In an audio message on her twitter account on Wednesday, Pahlavi addressed police forces, the army, the Revolutionary Guard, paramilitary Basij forces and plainclothes agents to imagine their own sisters, brothers, fathers and mothers before their eyes, urging them not to let the leaders to make them a tool to suppress people. 
Describing the regime's crackdown on popular protests – sparked by the death of 22-year-old Mahsa Amini in police custody -- as "brutal and inhumane," she said people from different walks of life and with different ideologies "have risen up to eliminate the oppression."
"You are also from this nation, so be with this nation," she noted. 
Late in September, she released another similar message, lauding popular protests against "forces of darkness" and decried "the harrowing savage crackdown" on the nationwide rallies. 
Her son, exiled Prince Reza Pahlavi, said on Tuesday that "Multiple reports indicate the spread of strikes from cultural and educational sectors to the service and industry sectors," calling it "a step in the right direction." "Nationwide strikes alongside nationwide protests will bring this regime to its knees," he added.
He also called on US President Joe Biden not to enter an agreement with Tehran that would financially benefit the Islamic Republic's repression machine.
As protests in Iran continue well into their third week, pundits and politicians speculate that Iranians are more angry than scared, warning that suppression will make the protests more violent.