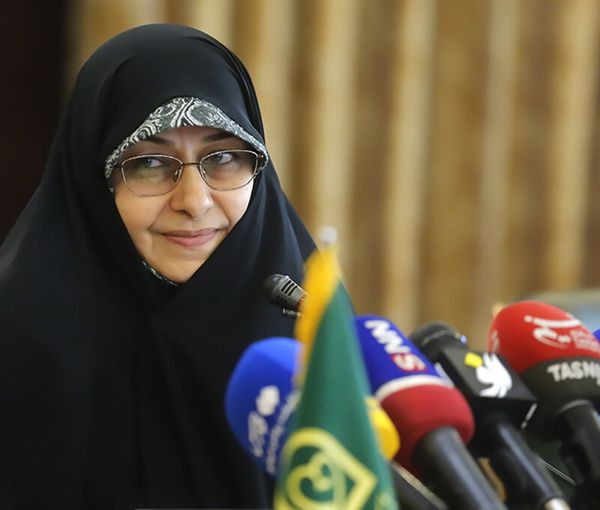 Canada Criticized For Welcoming The Rich Linked To Iranian Regime
A Canadian journalist has criticized Ottawa for spreading a "lush welcome mat" for rich Iranians linked to the regime but refusing visas to relatives of Flight PS752 victims.
In an article published by the National Post Wednesday, author and journalist Terry Glavin said Ottawa has allowed an Iranian vice president's son to live and work in British Columbia while refusing visas to relatives of Iranian victims of Ukraine Airlines Flight PS752.
The flight was shot down by the Revolutionary Guards (IRGC) missiles in January 2020, and relatives of those killed in the tragic event wanted go to Canada for memorial services. Ontario's Superior Court of Justice has ruled that IRGC's downing of the flight was intentional.
In his article Glavin referred to frequent visits of high-ranking former Revolutionary Guards officials such as former police chief of Tehran, Morteza Talaei, and former brigadier-general Alireza Razm-Hosseini, in the past few years and said Razm-Hosseini was "free to wander Canada's streets as though Ottawa and Tehran were on intimate speaking terms."
"Allowing Talaei to freely enter Canada sends a dangerous message; a message that is an affront to Iranians who have themselves sought refuge in Canada," several human rights groups said in an open letter in February.
Canada broke off diplomatic relations with Iran in 2012, citing its support for the Syrian government, non-compliance with United Nations resolutions over the nuclear program, and fears for Canadian diplomats after protestors stormed the British embassy.
Over the past five years, the federal Start-Up Visa (SUV) Program has been a wildly popular way for Iranian entrepreneurs to obtain permanent resident status in Canada. Since 2015, Immigration, Refugees and Citizenship Canada has received a total of 3,203 permanent-resident applications from 70 countries via the SUV program. Of those applicants, 615 were Iranians.
Khazali's son, Hamid Rezazadeh
Glavin also mentioned the more recently revealed case of Hamid Rezazadeh, Iranian Vice President for Women and Family Affairs, Ensieh Khazali's son, who has been living and working in Canada for several years.
Khazali has denied her son's immigration to Canada and claimed he is there only on a short visit for further "knowledge-based" research. This is one of the favorite terms of Iran's Supreme Leader Ali Khamenei who has nicknamed the current year as "the year of knowledge-based production."
But social media activists have provided some evidence that Rezazadeh is running a company in Canada that sells a VPN application called Betternet to circumvent government censorship of the Internet inside Iran. Vice president Khazali is an advocate of limiting Iranians' access to the Internet.
According to National Post, applicants for the visa program are required to show that their business ideas are backed by at least $200,000 from one of a variety of federally designated organizations in Canada that operate as venture capital funds, "angel investor" groups or business "incubators."
In May 2018, Betternet showed up in the Portfolio of 7 Gate Ventures' investment, designated by Ottawa as a qualifying venture-capital company, as a VPN that promises access to blocked websites with a capacity to bypass internet censorship firewalls, encrypt data and guarantee online privacy, the National Post said.
Whistleblowers and activists in Iran have also revealed that some other hardliner officials' children including Tehran Mayor Alireza Zakani, and former Majles Speaker Gholam Ali Haddad Adel are also living abroad.
Hardliners have used emigration issue against rivals including former moderate conservative former Majles Speaker Ali Larijani who was barred from running for president in 2021 on accusations that his daughter lived abroad.
In May this year, General Morteza Mirian, commander of Iran's Revolutionary Guards' ground forces, claimed that 4,000 relatives of "senior officials"live in the United States, Canada, and Europe.