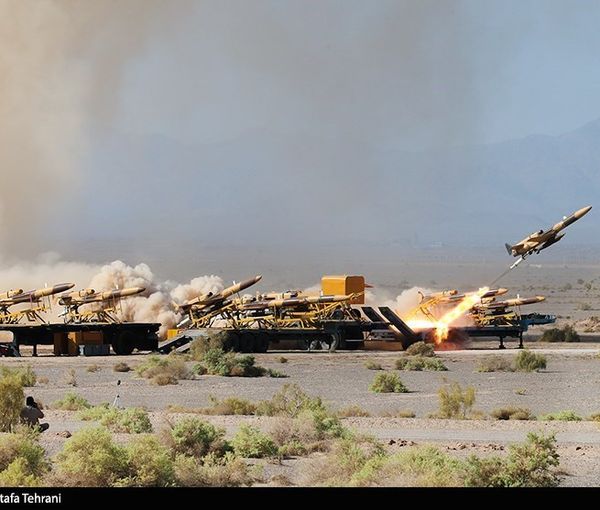 Iran's Army Shows Off New Drones In Underground Base
The Iranian army has unveiled an underground military base on the second day of its countrywide drone war games, featuring its latest unmanned aerial vehicles.
Vice Admiral Mahmoud Mousavi, the spokesman for the drone exercises, said Thursday that during the second day of the drills a set of mock targets modeled from "sensitive and vital" facilities were destroyed by actual weapons.
He added that Kaman, Mohajer, Ababil, Karrar, and Bavar drones used homegrown weapons, including Qa'em bombs, Almas missiles and MK-82 bombs, to target positions ranging from command-and-control centers to fuel tanks, ammunition depots, and radar and missile systems.
Mousavi said various types of combat drones operated by the four units of the Army, namely the Ground Force, Navy, Air Force and Air Defense Force, hit the designated targets in the area of the exercises — which covers almost all the Iranian territory and strategic southern waters.
Iran's Army started a large-scale drone drill on Wednesday, featuring its reconnaissance and combat drones in the Persian Gulf and the Sea of Oman, as well as all over its territory.
Deputy Chief of the Iranian Army for Coordination Rear Admiral Habibollah Sayyari said on Tuesday that more than 150 new advanced drones will be flown in the drill.
Earlier in the month, Iran's Revolutionary Guard confirmed that it held joint drone exercises with Russia at the Kashan Air Base, adding that Belarus and Armenia are also partaking in the drills.