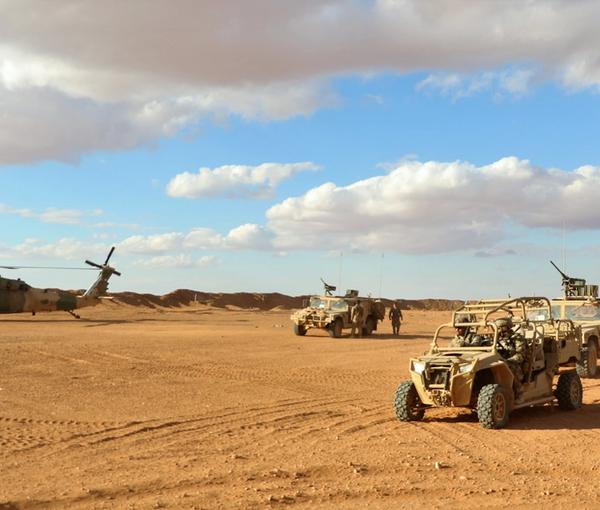 Four Rockets Fired At Syrian Base Hosting US Troops
Four rockets were fired Tuesday night in the vicinity of the Shaddadi Patrol Base, northern Syria, the largest base where US troops are stationed in the country. 
According to a BBC correspondent, the attack on the base – located in al-Shadadi city 55 kilometers south of Al-Hasakah in the northeastern corner of Syria -- had no casualties and all the US-led coalition's personnel are accounted for with no damage reported.
"The attempted strikes were ineffective and landed well outside the Coalition base. Our Syrian Democratic Partners quickly responded to the incident and have the lead for any further response," a senior coalition official said. 
However, Syrian news agency SANA quoted local sources as saying that several rocket targeted "the illegal US occupation base," one of which fell inside the base, claiming that loud explosions were heard by the people of the city and the surrounding areas and smoke plumes were billowing from the base.
The same base was attacked in January, with eight rockets landing inside its perimeter.
The attack occurred less than a week after the top US Air Force general in the Middle East, Lt. Gen. Alexus Grynkewich, warned of increasing attacks by Iran-backed militias against the United States and its allies as tensions rise in the region. 
Iran's Supreme Leader Ali Khamenei and President Ebrahim Raisi last week called for US troops to leave Syria, during the visit of Russia's Vladimir Putin to Tehran.
No group has claimed responsibility for the Tuesday night attack but the US coalition operating in Syria and Iraq has repeatedly condemned Iran for attacks on its bases as repeated strikes have hit sites near American forces in the region.