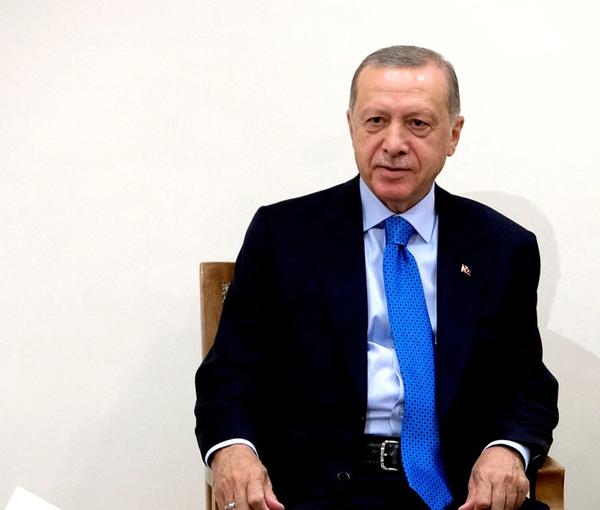 Iran, Turkey Leaders Resolve To Negotiate Differences Over Syria
Meeting Turkey's President Recep Tayyip Erdogan in Tehran noon Tuesday, Iran's leader Ali Khamenei stressed the importance of Syria's territorial integrity.
Tehran opposes any plan, being considered in Ankara, for expanded Turkish military intervention in Syria aimed variously at bolstering Syrian rebels, allowing refugees to return, and weakening Kurdish groups linked to Kurdish rebels inside Turkey.
Khamenei stressed Iran accepted Erdogan's hatred of "terrorist groups," presumably a reference to PYD (Democratic Union Party), which is linked to the Kurdistan Workers Party (PKK), active mainly in Turkey, and Pejak, which operates in Iranian Kurdistan. The Iranian leader said Tehran would cooperate with Turkey "against terrorism" and emphasized Tehran's respect for Turkey's security and borders.
But Khamenei also said that 'terrorism' in Syria was not limited to one group and suggested that an attack in north Syria would "benefit terrorists," destabilize the region, and "impede Syria's political actions." Turkey has generally supported mainly Sunni rebels, including militant Islamist groups, against President Bashar al-Assad, who has been supported by both Iran and Russia.
Khamenei and Erdogan agreed on the importance, according to Iran's official news agency IRNA, of resolving differences through negotiations, citing the Astana process between Turkey, Iran and Russia, whose president Vladmir Putin arrives in Tehran for a three-way summit on Tuesday.
Erdogan sitting next to Iran's president at a considerable distance from Khamenei. July 19, 2022
Both also stressed the importance of "Muslim unity," with Khamenei describing the plight of the Palestinians as the most important issue for the "Islamic world." Israel has a mixed relationship with Turkey, seen in Erdogan scaling back anti-Zionist rhetoric over the past two years and trade reaching around $7 billion in 2021, largely in Turkey's favor.
IRNA noted Erdogan's expressed opposition to unilateral sanctions – a reference to United States measures against Iran – and its commitment to Iran's "legitimate expectations" from reviving the 2015 Iran nuclear deal, currently subject to year-long talks between Tehran and world powers.
Boosting trade
Khamenei talked of boosting economic links in both quantity and quality, saying Erdogan and Raisi would address the issue in other meetings. US 'maximum pressure sanctions' after 2018, threatening punitive action against third parties dealing with Iran, saw bilateral trade drop by around two-thirds by 2020 from $10.7 billion in 2017.
While analysts question figures suggesting trade has now rebounded beyond 5.6 billion in 2021, Erdogan said in Tehran he believed it could reach $30 billion.
Aside from resolving difference over Syria, where Russia continues its military presence in support of Assad, the three-way summit in Tehran is set to address a possible safe corridor through Turkey of grain from Ukraine and Russia. Iran is one of many countries importing grain from Russia and facing steep increases in prices with the Ukraine crisis.
The visit also comes in the wake of US President Joe Biden's visit to Israel and Saudi Arabia, where he committed Washington to avoid leaving a "vacuum" in the Middle East to be filled by Russia, China, and Iran. Saudi Arabian officials have rejected talk of a new "defensive alliance" against Iran, as Riyadh continues to look to Moscow to coordinate global oil supplies through Opec+, which meets early in August.