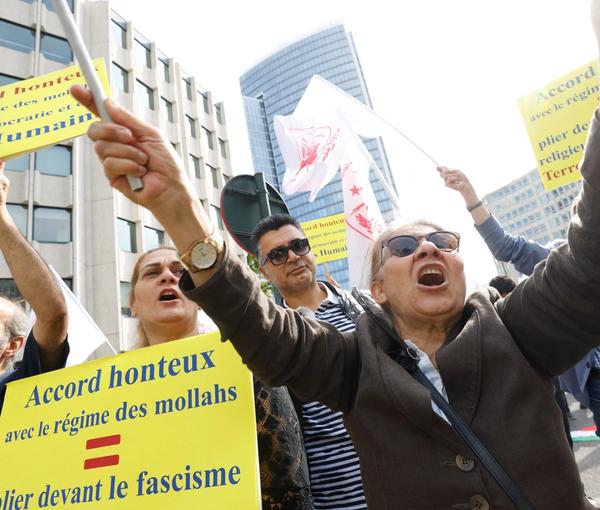 Human Rights Groups Call On Belgium To Reject Prisoner Swap Treaty With Iran
More than 10 human rights and activist groups urged Belgian lawmakers Tuesday to reject a prisoner swap deal with Iran that could result in the release of a convicted terrorist. 
In a statement, the signatories said approving such a treaty condones hostage-taking policy by the Islamic Republic and undermines accountability for Iranian officials convicted for acts of terrorism abroad. 
"We warn against a political deal that would legitimize Iran's hostage-taking and swap deals as an acceptable state's foreign policy," they said, adding, "Belgium must call out Iran's shameless instrumentalization of human lives to impose its political agenda upon the international community, not facilitate it."
They called on the Belgian Parliament to say no to a treaty "which may result in impunity for human rights violators, and put lives of Europeans and dual nationals in danger," noting that the international community should "step up its efforts to hold Iran accountable for its human rights violations and for its shameless instrumentalization of human lives. Impunity should never be an option."
Numerous people and groups from around the world have been warning about a prisoner exchange treaty between Belgium and Iran that was passed by the Belgian parliament's foreign relations committee and will go to the full 150-member chamber July 14. 
A draft law could lead to the release of Assadollah Assadi, an Iranian diplomat serving a 20-year prison sentence in Belgium for planning a terror attack in Paris four years ago.