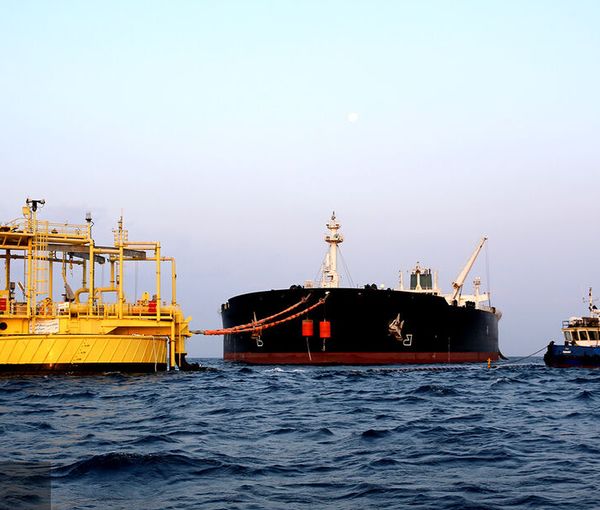 Iran's Oil Shipments Halved In May, Report Says
Iran's oil shipments in May dropped by 50 percent, in a sign that Moscow is selling more oil to China and taking Tehran's market share, a report on Monday said.
The data and analytics firm Kpler was quoted by Prague-based, US-financed Persian language Radio Farda as saying that Iran's illicit shipments of crude mainly to Asian markets dropped to around 400,000 barrels per day (bpd) in May.
The shipments were estimated to have been 908,000 bpd in March and 820,000 in April, as Iran claimed it is selling more than a million bpd in recent months.
When the United States imposed full oil export sanctions on Iran in May 2019, exports dropped from more than 2 million barrels a day in 2016-2017 to around 250,000. China was the main buyer of Iranian crude in this period.
Toward the end of 2020, as it became clear that then-President-elect Joe Biden was determined to revive the 2015 nuclear agreement (JCPOA) with Iran abandoned by his predecessor in 2018, Iranian crude exports began to increase. China might have calculated that the risk of US retaliation decreased with the prospects of talks to restore the nuclear deal.
Exports gradually increased in 2021 as the United States engaged in indirect nuclear talks in Vienna. It reached new highs in early 2022 before the Russian invasion of Ukraine and sanctions on Moscow by many countries. Since then, Russia has apparently turned to China to sell its crude which happens to be Iran's main oil customer.
In May, Reuters reported that about 20 tankers carrying around 40 million barrels of Iranian oil were waiting near Singapore to sell their cargos. As oil market monitoring firms have reported in the past Iranians oil is sold most probably to middlemen who then transfer the crude to Chinese 'teapot' small refineries.
Kpler told Radio Farda that the quantity of Iran's unsold oil has not changed much, probably because shipments have declined.
Iran has denied that Russia is taking its market share, but $30 barrel reported discounts by Russia are apparently much more than Iran offers to customers willing to take a risk and buy its sanctioned crude.
The hardliner government of President Ebrahim Raisi prides itself for having "defeated US sanctions" and increased oil exports, as it tries to calm a volatile economic environment at home. The danger of three-digit inflation in Iran and the fall of its currency to a historic low over the weekend have led to angry protests on the streets.
The reported fall in exports in May can deal a new blow to Iran's hard-pressed economy and further destabilize the political scene.
The year-long nuclear negotiations remain in deadlock, as Tehran demands its revolutionary Guard be removed from the US list of Foreign Terrorist Organizations (FTO).
The US has signaled that if talks make no progress and Iran continues to expand its nuclear program, it may decide to tighten the screws on Tehran, which may mean a more rigorous enforcement of existing sanctions.