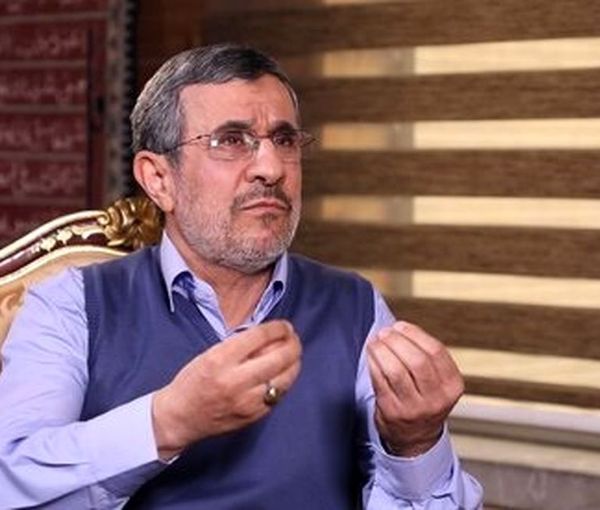 Ahmadinejad Denies Seeking Political Power In Iran
Those who say that Iran faces no problems "must be living on the moon," former president Mahmoud Ahmadinejad has said in a clear jab at president Ebrahim Raisi.
Raisi's had said on the anniversary of his election on June 18 that "All is well and there is no problem in Iran that cannot be solved." His optimism, however, did not correspond to mounting economic and political challenges his government faces. Just this week, the Statistical Center of Iran announced that food price inflation was over 80 percent in May-June compared with the same period last year.
Although Ahmadinejad's behavior during the past year is indicative of his interest in running in the next presidential election in 2025, for the time being he insists that "I am not after political power. All of my activities are aimed at reforming the system, and coexistence with my political rivals. I do not wish to take revenge against anyone, or to dominate others. My only objective is to correct the system and solve the country's problems."
The former president's remarks were carried by several websites across the country's political spectrum on Friday, showcasing his success in attracting media attention.
Ahmadinejad who was speaking in a meeting with his supporters on June 23, referred to his own election in 2005 as a manifestation of the people's will. "Since then, for nearly two decades some individuals divided the country into two factions who have ben constantly fighting each other over their share of political power," Ahmadinejad said.
The populist politician turned outspoken critic of the political system since 2017, also said that the main two political factions in Iran [reformists and conservatives] are in fact the same and their differences are over their share of power rather than being about the ideals of the 1979 revolution.
Ahmadinejad among supporters in Qazvin in May 2021
He claimed that until the last moment before election results were out in 2005, both factions threatened to destroy him or to expel him from the country, but when he won the election, the conservatives claimed they brought him to power.
Ahmadinejad's claim reminds Iran watchers of a statement by one of the reform leaders, -then- parliamentary speaker Mehdi Karroubi who had said in a letter to Supreme Leader Khamenei in June 2005 that the Revolutionary Guard (IRGC) rigged the election to bring Ahmadinejad to power.
In yet another controversial statement, Ahmadinejad said that in Iran today, struggle for political power has replaced idealism.
Speaking about the current political situation, Ahmadinejad said, "the way the country's affairs are being run is problematic. Those who say there are no problems are out of touch with reality." He reminded those currently in power that, "We are all on the same boat and you cannot put a hole in your part of the boat. Iran belongs to everyone who lives here."
This is not the first time Ahmadinejad criticizes the Raisi government although many of his aides are serving as vice presidents and ministers in Raisi's cabinet. He had said earlier on June 15 following the resignation of Labor Minister Hojjat Abdolmaleki: "What led to the minister's resignation besides his naivety, was the Raisi administration whose godfathers had no plans." He added that it is Raisi who should be accountable for his minister's failure and the problems he created."
In an analysis on June 16, moderate news website Rouydad24 wrote that Ahmadinejad does not want to be compared with Raisi despite sharing many allies, "because he thinks this might distort his image as a rebel and key opposition figure," who might want to come back to the forefront of Iran's political scene once again in 2025.