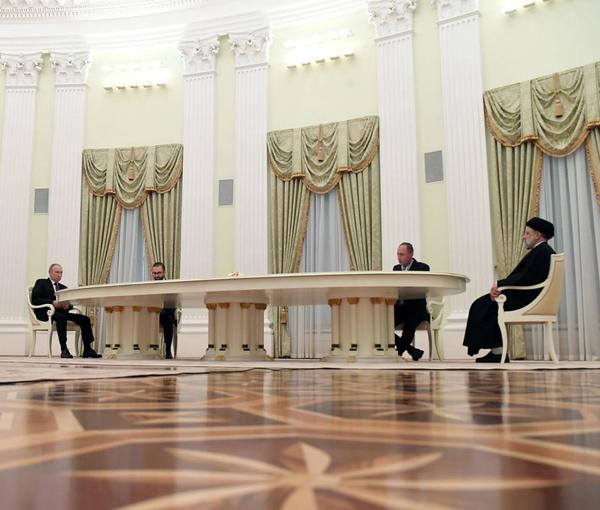 Putin, Iran's Raisi Hold Phone Discussion Over Nuclear Issue
Russian and Iranian presidents during a telephone conversation on Wednesday discussed the talks aimed at restoring the 2015 Iran nuclear agreement, Moscow said.
"When considering the situation around the Iranian nuclear program, the need was noted for continuing diplomatic efforts in order to reach a final agreement that would ensure the preservation and full implementation of the Joint Comprehensive Plan of Action and the UN Security Council Resolution 2231 of July 20, 2015, which approved it," the Kremlin said in a statement.
Year-long talks in Vienna came to a halt in March reportedly over Iran's demands to remove its Revolutionary Guard from the US list of Foreign Terrorist Organizations.
A meeting of the UN International Atomic Energy Agency (IAEA) which is in progress in Vienna this week will vote on a resolution proposed by the United States, the United Kingdom, France and Germany to censure Iran for its lack of cooperation with the international nuclear watchdog. Russia and China have voiced their opposition to the resolution.
Moscow also said that President Vladimir Putin expressed his condolences to President Ebrahim Raisi over a deadly train derailment that killed at least 21 people on Wednesday.
The two sides also discussed bilateral relations, including trade, and regional issues, the Kremlin said.
Iranian media carried reports Wednesday that Iranian political and military officials visited the Russian embassy on the occasion of Russia Day, which is marked on June 12.