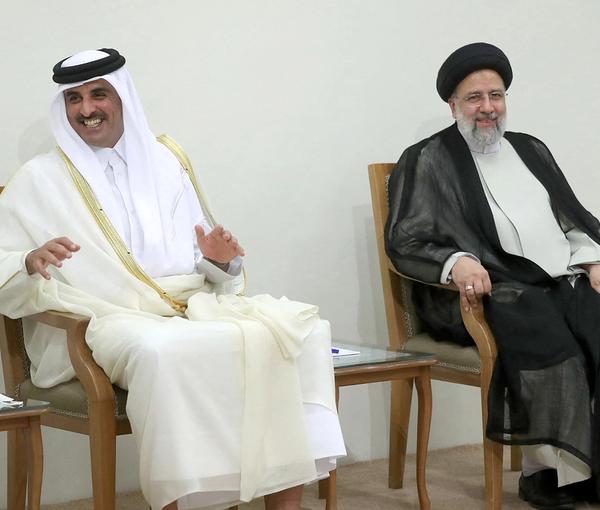 Qatar Denies Official Mediating Role Between Iran And US
Following controversy over remarks by Qatar's foreign minister suggesting that Iran's Supreme Leader is ready for compromise in nuclear talks, the country's ruler said Doha is not playing an official mediating role.
In his first-ever appearance at the World Economic Forum's Annual Meeting in Davos, Switzerland, on Monday, Emir Sheikh Tamim bin Hamad Al Thani added that "Iran is our next-door neighbor. We have a good understanding and good relationship with Iran, and our role is trying to help and to encourage all parties to come back to this agreement".
During the opening address of the session, Klaus Schwab, the forum's founder and executive chairman, appreciated Qatar's growing relations with Iran, Saudi Arabia and Turkey simultaneously. Schwab then described Qatar as an important intermediary between the parties of the Vienna talks to revive the 2015 nuclear accord.
The monarch said Qatar's geo-strategic role in the region is to facilitate peace and secure energy supplies, adding that the best way to settle any dispute is to sit at the negotiating table
A report on the Doha-based channel Al-Jazeera, citing Qatari foreign minister Mohammed bin Abdul Rahman Al-Thani's account of the Qatari emir's May 12 meeting with Ali Khamenei had mentioned the word "compromise," attributing it to Supreme Leader Ali Khamenei.
Both Al-Jazeera and Reuters news agency have dropped the word 'compromise' from their reports, now citing the Qatari foreign minister as saying that Doha had been informed by Iran that the JCPOA negotiations matters were "under review."