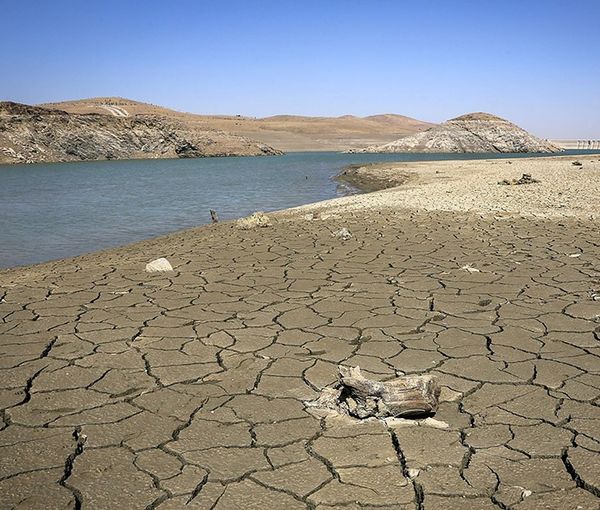 Iran's Capital Faces Serious Water Shortage In Coming Months
A water resources official in Iran says inflow of water into Tehran area dams has decreased by 30 percent in the past six months, compared to the previous year.
Mohammad Shahriari told Tasnim news agency that from September to the end of March, 409 million cubic meters of water has entered dams in the Tehran province, while in the 2020-2021 season 573 million cubic meters entered the capital's vital reservoirs.
Iran has been suffering from drought for at least a decade and this year officials have been warning of a further decrease in precipitation.
In 2021, large-scale water protests took place in two important provinces, Khuzestan and Esfahan, with several people killed and hundreds injured by security forces.
As drought persists, more underground water is exploited for irrigation, depleting natural reservoirs formed during thousands of years. This has led to ground subsidence, alarming government officials who have circulated confidential memos on the subject, according to a lawmaker who spoke to local media on Sunday.
Old and unregulated irrigation methods, as well as an aging urban water distribution infrastructure compound the shortage.
However, politicians and experts say that there are no consistent government plans to deal with the water crisis, which can result in mass migration of millions of people in the next ten years.