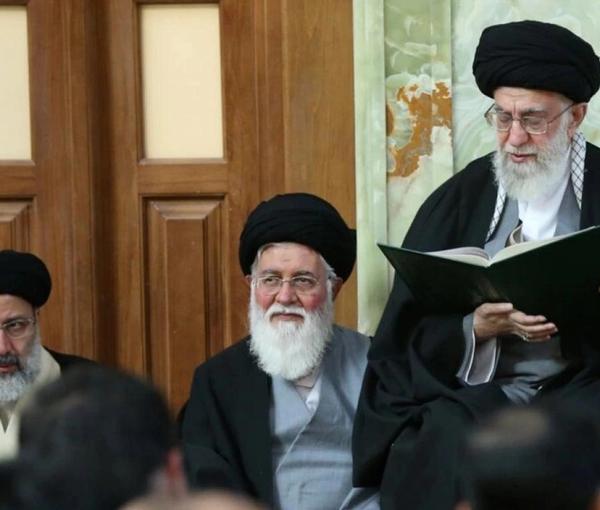 Senior Cleric Urges Citizens To Confront Women With Loose Hijab
Ahmad Alamolhoda, a senior firebrand cleric who is father-in-law of President Ebrahim Raisi (Raeesi), has urged people to reproach women with poorly-fitting hijab to stop "debauchery.".
"It is not possible to confront these people with the police and weapons," said Alamolhoda, who is Supreme Leader Ali Khamenei's representative in the shrine city of Mashhad. "If a woman in the street removes her headscarf, she must face the complaints of the people to see that she has no place…In such a case, you can be sure that she will wear even two scarves."
Alamolhoda said that law enforcement forces, including the morality police charged with regulating public behavior including dress codes, were not a solution "and even make the situation worse."
He cited Kamenei as ordering "to fire at will", metaphorically giving a green light for religious zealots to confront women in the streets, which sometimes leads to physical attacks.
Despite the cleric's ruling out "weapons," at least eight acid attacks in Esfahan in 2014 carried out by vigilantes were blamed by some, including Hadi Ghaemi of the US-based International Campaign for Human Rights in Iran, on calls from conservative figures for more 'Islamic' standards in dress codes. Alamolhoda spoke out on the issue in January, suggesting that that loose-fitting hijab should not be accepted in public.