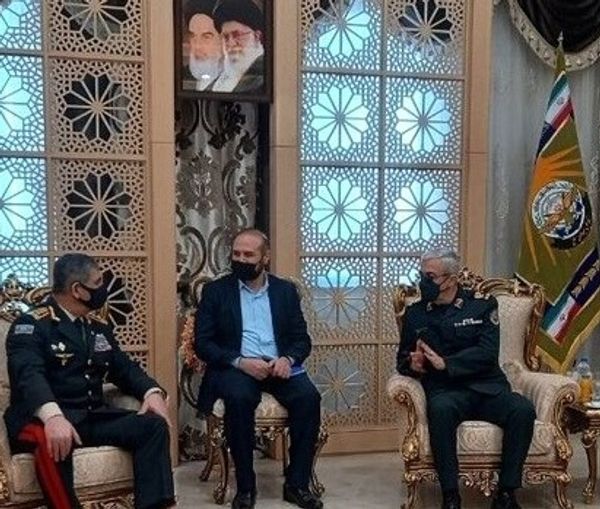 Iran, Azerbaijan To Build Border Bridge To Boost Trade Routes
Iran and Azerbaijan are set to construct a bridge on Astarachay River running along the joint border as part of their plans to increase road transit between the two countries.
The deal for the joint project was signed on Tuesday by Deputy Road Minister Kheirollah Khademi and his Azerbaijani counterpart Rahman Hummatov.
Astarachay is a small river that defines part of the border between Iran and Azerbaijan.
Khademi described the construction of the bridge as an important part of the International North–South Transport Corridor that is a multi-mode network of ship, rail, and road route for moving freight across India, Iran, Azerbaijan and Russia.
He added that the Astarachay Bridge will be about 100 meters long with a width of 31 meters and connects the Iranian city of Astara near the Caspian Sea to Azerbaijan's capital Baku.
The agreement was inked while Iran's Road Minister Rostam Ghasemi is visiting Azerbaijan to follow up on the implementation of several joint infrastructure projects.
The two countries are also increasing their military cooperation as Azerbaijan's defense minister was in Tehran upon an invitation by the Islamic Republic's military.
Earlier on Tuesday, Colonel General Zakir Hasanov held a meeting with Chairman of the Chiefs of Staff of the Iranian Armed Forces Major General Mohammad Bagheri.
The two commanders called the meeting constructive in boosting military ties between the two neighbors without any further details.