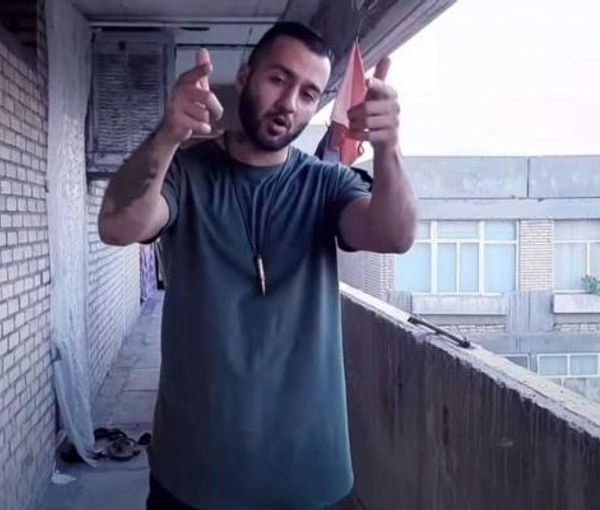 Iranians In US, Europe Hold Rallies For Tehran's Political Prisoners
Iranians abroad are holding rallies across Europe and America in support of rapper Toomaj Salehi and other political prisoners.
After a demonstration in the US on Saturday, protests took place on Sunday in London, Paris, Stuttgart and Antwerp and other European cities. A rally is also planned in Toronto, Canada.
At Saturday's rally in Washington DC, protestors called for the release of political prisoners, including dissent rapper Toomaj Salehi. They also chanted slogans demanding an end to Iran's current bloodthirsty execution spree.
In Iran, protestors expressed support for Salehi by putting up his pictures on walls in Tehran and the Kurdish city of Sanandaj.
Salehi is known for his protest songs about Iran's social issues and injustice by the government. He was arrested on October 30 as part of the crackdown on opponents.
His arrest came shortly after an interview with the Canadian Broadcasting Corporation in which he said: "You are dealing with a mafia that is ready to kill the entire nation... in order to keep its power, money and weapons."
In his politically charged songs such as "Buy a Rat Hole" (2021), Toomaj, a 32-year-old metalworker in Esfahan, speaks out against repression, injustice, poverty, and the authorities' own corruption and impunity from prosecution.
The 33-year-old singer is one of dozens of members of the artistic and entertainment community who have been arrested since protests surged across Iran last year as the regime struggles to contain widespread discontent.