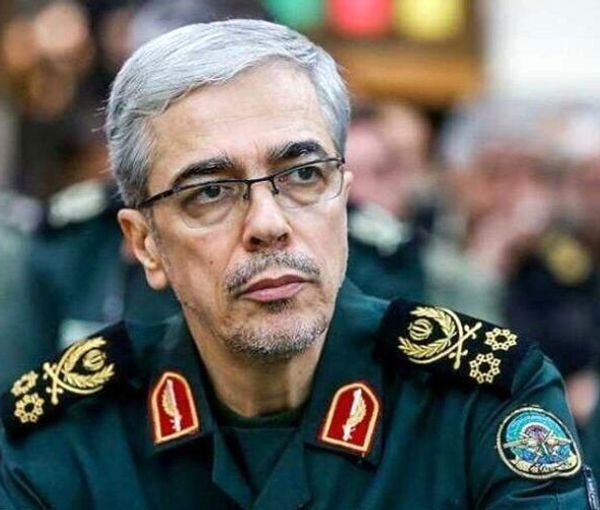 Iran Says Power Balance Shifting From West To East
The chairman of the chiefs of staff of the Iranian armed forces claims the balance of power has shifted from West to East, away from its archenemy the US.
Brigadier General Mohammad Baqeri, who headed a top military delegation to Muscat at the request of his Omani counterpart, said Monday that in recent years, the region has been "the scene of swordplay by the Americans, who tried to impose themselves as absolute rulers on the world and the region."
Baqeri stated that regional collaboration outweighs Western influence. "We are all in the same region and therefore we understand our interests better than others. We believe that regional security can be ensured by the solidarity of the regional states," he said.
Iranian officials have been bragging over "new regional developments" and a "new order" after restoration of diplomatic relations with Saudi Arabia in March.
Regime officials and its ideological gurus have been making the most of the agreement being a US strategic defeat because Riyadh agreed to the deal with China's tutelage, excluding Washington.
However, hardliners are praising Supreme Leader Ali Khamenei's "wisdom" in predicting a decline of the American world order, citing the Chinese-sponsored agreement with Saudi Arabia.
After years of hostility that fueled conflicts across the Middle East, Tehran and Riyadh agreed to end their diplomatic rift and re-open embassies in a major deal.