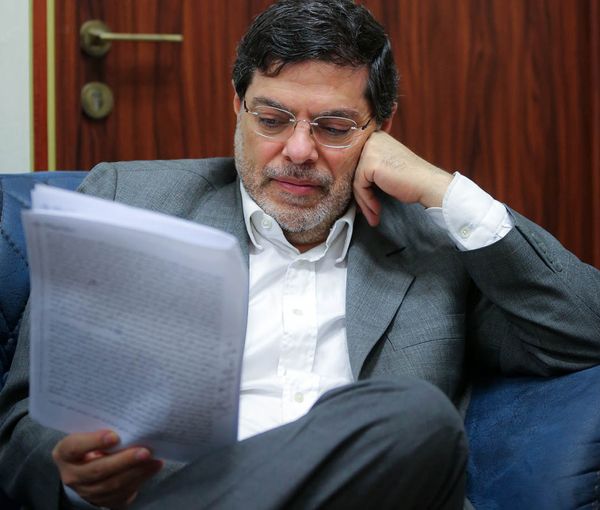 Iran Official Says Tehran Ready To Accept EU Nuclear Deal Draft
An advisor to Iran's negotiating team has said that Tehran is prepared to reach an agreement in nuclear talks based on a document presented to the parties last year.
Mohammad Marandi, who is introduced as "media advisor" to the Islamic Republic's negotiating team was quoted by Al Mayadeen television close to Tehran as saying that Iran is ready to reach agreement based on a text presented by the European Union.
Marandi's comment comes as Iran's economic crisis worsens, with its currency losing half its value in 8 months and prices doubling in this period.
After 18 months of indirect talks with the United States in Vienna, the EU acting as mediator in the negotiations, presented a compromise text in August 2022 to all JCPOA parties involved, asking for their final input.
Although Iran and the US never rejected the draft agreement, Washington dismissed Iran's response to the document as unacceptable, because it contained "extraneous demands."
The US announced in October that pursuing the nuclear talks was not a priority any longer, as Iran used deadly force against anti-regime protesters and began supplying killer drones to Russia.
Marandi, who is in the inner circle of Iran's hardliners, argued last year that the war in Ukraine and the cut in Russian energy supplies would leave the Europeans in a winter freeze and Tehran would get strong leverage on the nuclear issue.
Since then, Europe successfully replaced Russian natural gas supplies and avoided any major problems.
Some in Iranian media later ridiculed the idea of counting on a "European freeze" and throwing away the chance for a nuclear deal that would have lift US sanctions.