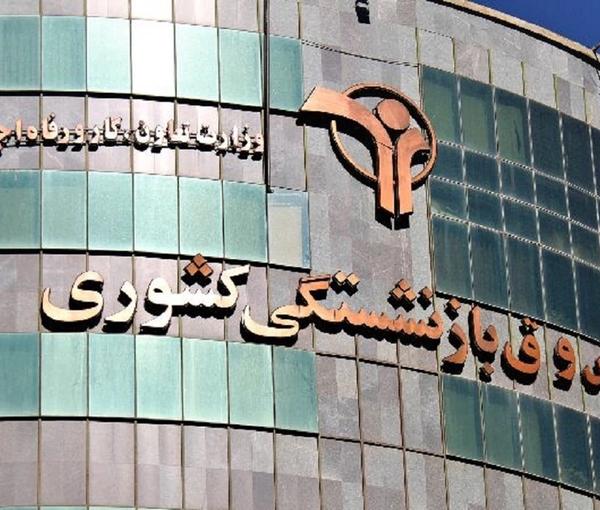 Economists Warn About Iran's Pension Fund Bankruptcy
An Iranian official was fired after he said this week the government may have to sell a few islands and the oil-rich Khuzestan Province to pay the pensioners.
The director general of social insurance in Iran's Ministry of Labor, Sajjad Badamforoush, said: "Even if we sell two to three million barrels of oil with sanctions removed, we still cannot solve the pensioners' issues."
Although most observers in Iran took the director's statement with a pinch of salt as typical Iranian exaggeration, yet, what he said shed light on the fact that the country's Pension Fund, once one of the richest institutions in Iran is on the verge of bankruptcy because of corruption and mismanagement.
Iran's Social Security Organization is a public institution that provides health insurance, pension and unemployment benefits to its members. They range from workers and government employees to self-employed individuals. More than half the population receive some type of benefit from the organization.
The official said that not only the Pension Fund is unable to pay the pensioners, it also does not have enough resources to cover its debts to domestic and foreign creditors. 
Iranian economist Ahmad Maydari noted that the idea of selling islands to make up for the Pension Fund's deficits comes as a movie based on a true story that took place in Greece. This, he said cannot happen Iran. Instead, he suggested that the government needs to change the laws that allow ad hoc withdrawals from the fund. 
Iranian economist Ahmad Maydari
Lawmaker Mohsen Pirhadi has said that 15 percent of this year's budget will be spent on the repayment of loans taken by the Pension Fund. 
A pessimistic report in Rouydad24 website, however, pointed out that the crisis concerning the Pension Fund will paralyze Iran and will plunge its economy into a new crisis in less than two decades. 
A former chief of the Pension Fund, Mahmoud Eslamian says the problem is the result of successive governments failing to pay social security premiums to the fund for tens of millions of people. 
What the presidential administrations have done with the massive amount of money is not clear. One observer likened the problem to a clock bomb that will surprise everyone when it is detonated. 
A former vice-president under President Hassan Rouhani said 8 years ago that the problem of the Pension Fund is one Iran's three major looming crises along with water shortage and damage to the environment. 
However, most officials who speak about the problem ignore corruption and mismanagement as the underlying reason for waste and embezzlement of financial resources. 
One thing which is clear, political appointees, especially since the presidency of populist Mahmoud Ahmadinejad, invested funds in Iran's state-controlled unprofitable companies managed by cronies, with a high potential of corruption.
Economist Mohammad Khoshchehreh accused Iranian officials for delaying the crisis rather than solving it for decades. "They did not solve a small problem and instead simply watched it as it grew into a major crisis," said Khoshchehreh, adding that it is now turning into a super crisis. The economist pointed out that solving this crisis needs efficient strategic management.
Economist Mohammad Khoshchehreh
A quick temporary solution is increasing the age of retirement, he said, noting like many others that some Iranians retire even between the ages of 40 and 50 and that adds more burden on the Pension Fund. 
Labor market specialist Hamid haji Esmaili got closer to the main problem and told Khabar Online that political appointees are using the Pension Fund as their personal backyard, referring to past scandals about government officials channelling funds to the wrong direction for personal or political gain. This crisis, he warned, will ruin all of the country's economic structures. 
Meanwhile, Haji Esmaili observed that part of the current crisis would have not happened if the government was not facing a budget deficit and did not have to put its fingers in the pensioners' pockets. He regretted that "Unfortunately, like its predecessors, the current government has no plans whatsoever to tackle the problem."