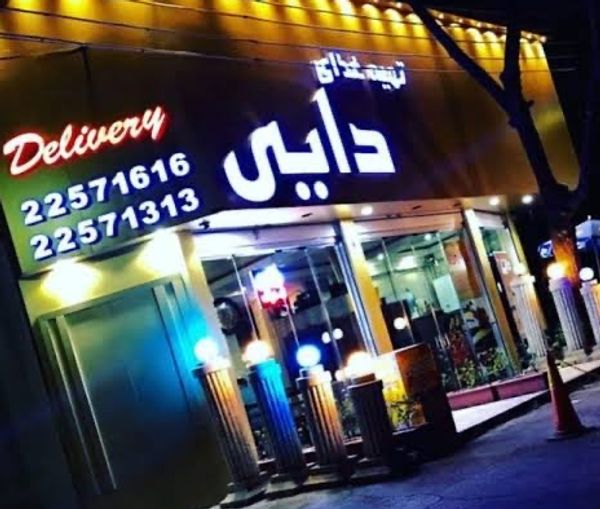 Iranian Celebrities Warned Of Business Closures In Hijab Crackdown
Authorities in Iran stepped up their campaign against the mass hijab rebellion, warning to shut down several businesses belonging to celebrities and footballers.
Lists of celebrities targeted for not enforcing hijab laws were published by Revolutionary Guards (IRGC) media, Tasnim and Fars, the latest crackdown on famous names who have also been punished by bank account freezes, travel bans, pay cuts and communications shutdowns.
Some of those named include restaurants and cafes belonging to football legend Ali Daei, actress Bahareh Rahnama, actor Mohammad Golzar, footballer Karim Bagheri and football coach Alireza Mansourian, all in the capital Tehran. 
Fars has run several campaigns against those refusing to wear the compulsory Islamic headscarf in restaurants and shopping centers in the past few months and urged the authorities to shut them down.
Tasnim also said Baccarat Lounge, a restaurant owned by the national soccer team coach Amir Ghalenoei has already been shut down because its staff did not abide by the hijab rules.
National soccer team coach Amir Ghalenoei
In its report, Tasnim claimed that "all citizens" appreciate and support authorities' actions against infringers and that no exception was being made for celebrities who have become a legitimate and powerful voice for the protesters.
A few hours later, Tasnim reported that one of the capital's newest shopping malls, Opal Mall, was shut down because its board of directors had ignored "repeated warnings" to prevent uncovered women from entering the mall.
A wave of Iranian sports and cinema celebrities have used their social media accounts to voice their support for the protests that began in mid-September following the death of a 22-year-old girl, Mahsa (Jina) Amini in the custody of morality police.
Amini was arrested for what the authorities deemed 'inappropriate' wearing of the hijab. Since then, the hijab rebellion has grown to levels too worrying for the religious and political establishment who consider defiance of the hijab equal to defiance of the regime itself.
Some outspoken celebrities including actress Taraneh Alidoosti and Katayoun Riahi were arrested or came under various pressures including foreign travel ban during the protests.
Riahi, 61, was the first among Iranian female artists to express her solidarity with the Mahsa Movement by sharing her photo without a veil on Instagram. "Iranian women are each other's voices," she said in her post.
The police said Monday that Riahi, who was put on trial in January for supporting the protests, and Pantea Bahram, who recently attended an event unveiled, have been indicted for hijab defiance.
Ahmad Reza Abedzadeh (left), Mahdi Mahdavi-Kia (center), Ali Karimi
Daei and other legendary soccer players including Mehdi Mahdavi-Kia, Karim Bagheri, Ahmad Reza Abedzadeh, and others who supported the protest movement have also been subjected to similar pressures.
In December authorities forced a Dubai-bound Mahan Airlines plane to land in its Kish Island to prevent Daei's family from leaving the country. Daei is a hero for Iranians as he was an international soccer legend and the captain of the national team from 2000-2006 whose record of 109 international goals was broken only 2021 by Cristiano Ronaldo.
Katayoun Ruyahi (left), and Golab Adineh
Many other artists and athletes, including popular Golab Adineh and Fatemeh Motamed-Aria have also refused to wear the hijab in public and published photos of themselves without the hijab on social media. The regime feels if they do not crack down on such defiance, it will create an unstoppable wave amongst society.
At the start of the month, Supreme Leader Ali Khamenei reiterated the regime's stance on hijab, which became mandatory after the start of the regime in 1979. He said: "Discarding hijab is haram based on Sharia and also politically." His declaration was a clear signal to authorities that they need to do anything it takes to re-establish control over women and re-impose the hijab rules.