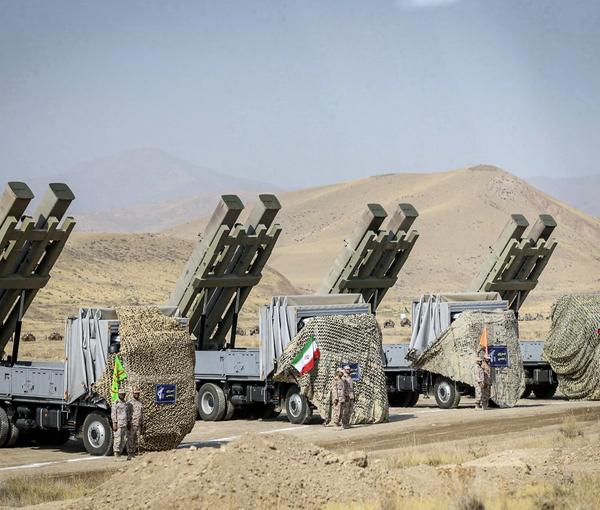 Iran Military Say Israel On Verge Of Collapse As Rhetoric Continues
Iran's Armed Forces issued a statement on Thursday claiming that the countdown to the collapse of Israel has begun.
It is the latest in a stream of anti-Israel propaganda released by the regime which is at fever pitch in rallying the Muslim world against its archenemy.
"Experience has shown that any compromise plan, including the normalization of ties between the Zionist regime and some Islamic countries, has failed, and the Islamic resistance is the only solution to the Palestinian issue," reads the statement.
It was likely referring to the internal political division in Israel, with protests against the government's legislative reforms. Iranian proxies in Gaza, Lebanon and Syria have all recently attacked Israel with rockets as tensions simmer during the holy month of Ramadan.
A few years ago, Supreme Leader Ali Khamenei said Israel must be destroyed in 25 years and the government even set up a countdown clock in Tehran. Many Iranians mock the anti-Israel rhetoric and the ticking clock, but the regime is adamant in repeating its threat.
The latest statement was released on the eve of Quds Day, an annual event showing solidarity with Palestine and against the state of Israel. It was proclaimed by the founder of the Islamic Republic Ruhollah Khomeini in 1979. 
In Iran, Quds Day also features demonstrations against other countries that the regime deems as enemies, including the United States, the UK and Saudi Arabia.