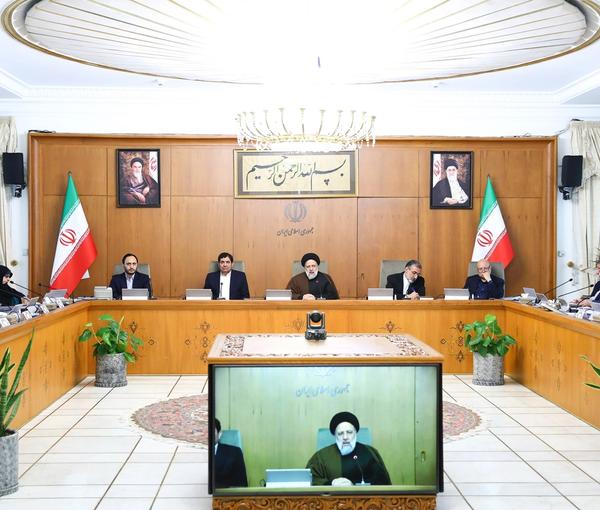 Raisi Replaces Budget Chief Amid Economic Woes
After almost one year of demands by lawmakers and commentators, and amid skyrocketing inflation Iranian President Ebrahim Raisi has replaced his budget chief.
Government Spokesman Ali Bahadori Jahromi said Tuesday that the head of the Planning and Budget Organization and the agriculture minister have been replaced.
According to Jahromi, Davoud Manzour who headed the Iranian National Tax Administration has been appointed as caretaker head of the Planning and Budget Organization to replace Masoud Mirkazemi.
"Mirkazmi had requested from the president several times to be replaced due to a heart problem," claimed Jahromi.
The Central Bank of Iran announced late March that the annual inflation rate stands at 46.5 percent. Although the official inflation rate announced by the authorities is usually less than what it seems in the market, even a 46.5-percent inflation is among the highest in Iran in more than 30 years.
The government spokesman also said during his press conference that Mohammad Aghamiri, Head of the Iran Veterinary Organization has replaced Javad Sadatinejad as the acting agriculture minister.
Earlier this month, Iran's Minister of Education Yousef Nouri resigned amid widespread discontent at a delay in the payment of salaries for teachers.
President Raisi accepted Nouri's resignation and appointed Reza Morad Sahraee, the current president of Farhangian University, as the caretaker minister.