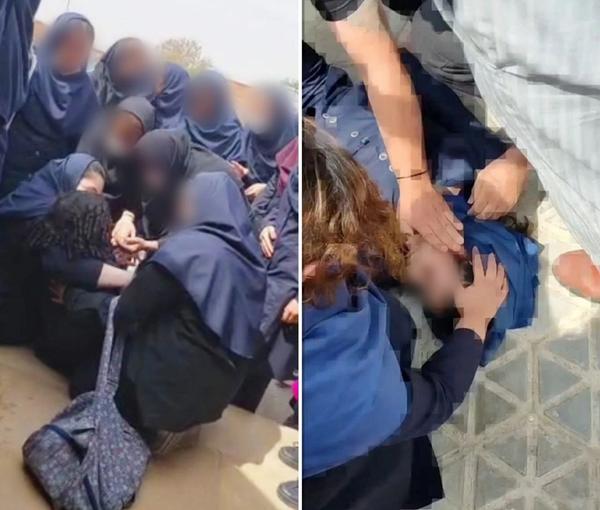 Poisoning At Iran Schools Unabated; Regime Urges Media Not To Cover News
Schools in several cities of Iran witnessed suspicious chemical attacks once again on Tuesday, with poisoned students transferred to medical centers.
This comes as the Ministry of Islamic Guidance has sent a notice to the local media to censor the news related to the attacks.
Several schools in Tabriz, Esfahan, Shahinshahr, Genaveh, Kermanshah, Oshnaviyeh, and Kamyaran have witnessed suspected poisoning attacks on the students.
Eyewitnesses from the central city of Esfahan say "Two ambulances were sent to Shayan girls school, but none of them had oxygen masks and as a result several students lost consciousness."
Some others from Shahinshahr in Esfahan province also say that a school was subjected to a chemical attack but "they [officials] locked the door and did not allow the poisoned students to leave."
In the city of Kamyaran in western Kordestan province, at least 12 female students of a primary school have been transferred to hospital.
Meanwhile, the Hengaw human rights organization reported that several school principals in Baneh, Kordestan have called on the families not to send their children to school "until full security is provided".
More than four months after the suspected poisonings across hundreds of schools, the country is no closer to finding answers.
According to Deputy Health Minister Saeed Karimi, since the poisonings began on November 30, at least 13,000 female students were taken to medical centers due to suspected gas poisoning.