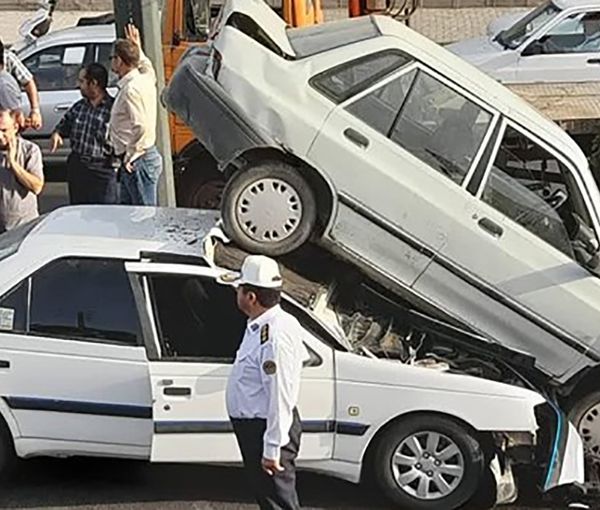 900 Killed In Iran's Nowruz Car Accidents, Including 300 Children
Iranian Traffic Police say more than 85 thousand car accidents occurred during the Nowruz holidays, with 871 people killed, one third of those, children.
The statistics, which cover the period since from March 20 to April 2, are dominated by two Iranian made cars, notorious for their poor quality, in addition to the poor infrastructure of Iran's roads.
Deputy Commander of the traffic police, Teimour Hosseini said the two Iranian car manufacturers' vehicles, made by Iran Khodro and Saipa, constituted half of the deaths.
While families drive long distances across the country to visit family and take vacations, Hosseini said other factors were also at play, attributing to the high death rate, typical of the holiday season.
He said "over speeding, not paying attention, tiredness and sleepiness" were the main reasons for accidents, but he ignored the issue of non-standard roads and unsafe cars made in Iran.
The regime in Iran tries to convince citizens that the "human factor," or the drivers, is the main reason for this massive amount of fatalities on the country's roads.
Iran has one of the worst world's statistics in terms of road accidents -- at its worst during Nowruz.
Between March 2021 and March 2022, Traffic-related accidents claimed the lives of nearly 17,000 Iranians. Local media says One person dies in a road accident every half hour in Iran.