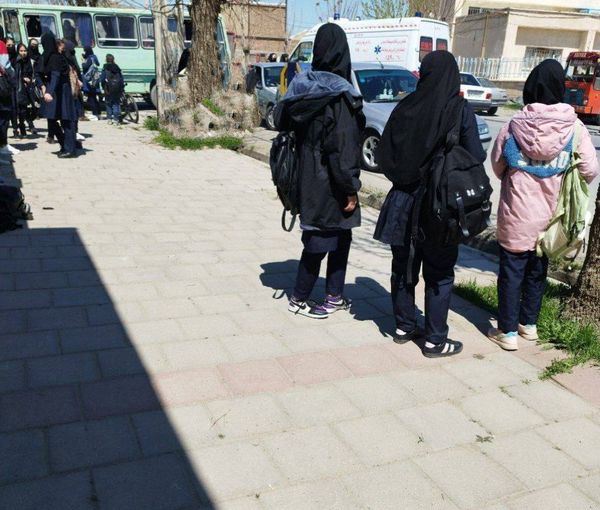 Chemical Attacks On Schoolgirls Resume In Iran
With the end of New Year holidays and the re-opening of educational centers in Iran, chemical attacks on schools have resumed.
On Monday and Tuesday, it was reported that at least five schools were targeted across the country with schoolgirls being poisoned apparently by chemicals spread throughout buildings.
Media and human rights organizations reported attacks on schools in the cities of Urmia and Naqadeh in West Azarbaijan Province, Tabriz and Esfahan.
ISNA state news agency quoted Head of Emergency Department of East Azarbaijan Province Asghar Jafari Rouhi as saying on Tuesday that 20 female students from Tabriz were taken to hospital with respiratory symptoms and shortness of breath.
According to information received by Iran International, there was a chemical attack on an elementary school in Urmia, but no more information is available on the number of poisoned children.
Kurdish rights group Hengaw reported that In Naqadeh, at least four schools were targeted by chemical attacks and tens of students were poisoned.
On the other hand, Rokna news agency, which covers the news of such incidents, reported another chemical attack on a girls' school in the central city of Esfahan.
The report of the poisoning of dozens of schoolgirls immediately after school re-openings, comes as at least 130 elementary and high schools were targeted in the past Iranian year.
The attacks that started in November have continued without any apparent effort by the government to seriously pursue the perpetrators or explain to terrified parents and students what was happening in so many schools.
Many ordinary Iranians have been suspicious of involvement of the regime itself, or religious extremists protected by the regime, calling the attacks "state terrorism".