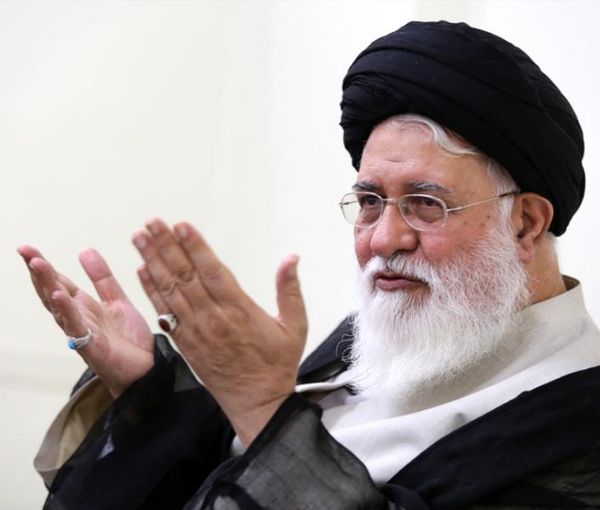 Iran's Hardline Cleric Alamolhoda Sanctioned By EU
In its sixth round of sanctions over the suppression of protests in Iran, the European Union has sanctioned eight officials and one institution of the Islamic Republic.
The European Council in a statement on Monday announced that Ahmad Alamolhoda, the Friday imam of Mashhad and representative of Khorasan Razavi province in the Assembly of Experts is included in the list.
According to the Council, the firebrand cleric in his speeches has participated in the propagation of hate against women, demonstrators and religious minorities; therefore, he is responsible for serious human rights violations in Iran.
It also sanctioned three members of the judiciary responsible for handing down death sentences in unfair trials and for the torturing of convicts.
The member of the Iranian parliament and its spokesman for the cultural commission Ahmad Rastineh, the spokesman of the EU-listed Headquarters for Enjoining Right and Forbidding Evil Ali Khan Mohammadi, the Supreme Council of Cultural Revolution, a body which promoted several projects undermining the freedom of girls and women and discriminating minorities are among the people and bodies targeted.
So far 204 individuals and 34 Iranian entities have been sanctioned by the bloc. They consist of an asset freeze, a travel ban to the EU and a prohibition to make funds or economic resources available to those listed.
Alamolhoda, who is the father-in-law of President Ebrahim Raisi, is known for his ultraconservative statements, especially the one on December 30, 2009, where he was quoted as calling opponents of the Supreme Leader Ali Khamenei as party of Satan.