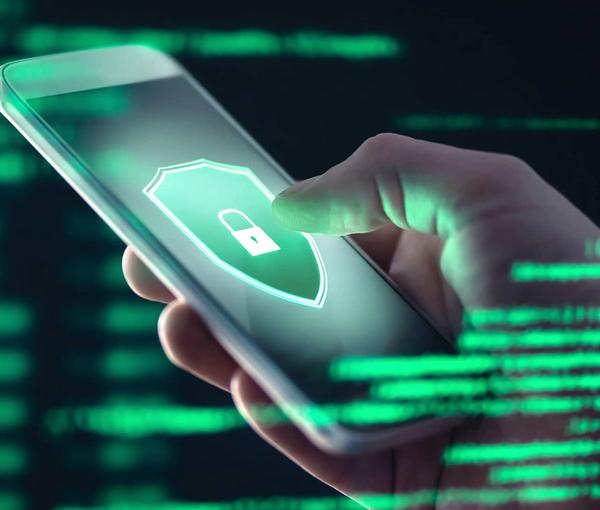 UK, Canada, Russia-Based Firms Helping Iran Spy On Mobile Phones
Iran International has obtained information about the connection between the Islamic Republic's internet and mobile monitoring companies and foreign firms helping them. 
Companies from the UK, Canada and Russia are cooperating with an Iranian telecommunication company to track protesters and access the content of their calls or messages. 
In October, American non-profit news organization The Intercept leaked a series of internal documents and communications, including emails sent by representatives of the Iranian and foreign companies, providing details on what appear to be plans to develop and launch an Iranian mobile network, including subscriber management operations and services, and integration with a legal intercept solution. The system, called Integrated system to query telecom customer Information – known by its Persian acronym SIAM – allows Iran's Communication Regulation Authority (CRA) to enforce the Iranian government's requirements to filter Internet content through a spyware and track the data of customers.
The CRA is tasked with executing governmental powers, supervision, and executive powers of Iran's Ministry of Information and Communication Technology. The regime's CRA regulations state that all telecom operators in Iran must provide the CRA with direct access to their system for retrieving user information. Justified under its own broadly defined "Legal Intercept" provisions, the CRA aims to use this sophisticated system to store user information, allow or deny a user's access to mobile services, and view historical voice, SMS, and data usage.
Screenshot of an email from Ariantel to PortaOne providing a project overview document including the required data for CRA Legal Intercept
Ariantel is an Iran-based Mobile Virtual Network Operator (MVNO), the primary source of the emails. Telinsol is a UK-based satellite communications consultancy which appears to have conducted international business transactions with vendors on behalf of Ariantel. PROTEI is an international telecommunications systems vendor founded in Russia which was selected by Ariantel to provide core network components to the company in support of user authentication, data management and Deep Packet Inspection (DPI), SMS delivery, and mobile network signaling. And PortaOne is a Canada-based mobile business and support system vendor, which was selected to provide mobile account creation, service provisioning, billing, and customized integration with Iran's Legal Intercept system.
Iran International's Mojtaba Pourmohsen has contacted all the foreign-based companies but none of them provided any comments about their cooperation with Iranian firms. He went to the addresses registered for the London-based company, but they turned out to be fake or old, strengthening the speculations that these firms can be cover companies belonging to people close to Iranian authorities. The manager of the company is identified as Iranian national Nima Eskandari, who, according to the leaked emails, was in correspondence with Ariantel and the Russia-based company about their services. 
Screenshot of a PortaOne commercial quotation to Telinsol
The emails and other documents revealed the level of sophistication Iranian authorities sought to conduct surveillance operations and control access to mobile information and communications. The software and services offered by the foreign-based vendors allow the CRA to integrate with mobile service provider systems inside the country, including the web service API that is called SIAM. It seems that Ariantel has deployed a fully operational mobile network in Iran, integrating with the CRA's Legal Intercept system. 
According to our sources, representatives from Iran's main mobile service providers are likely attending the Mobile World Conference in Barcelona, the largest and most influential event for the connectivity ecosystem. While the organizing body of the MWC Barcelona confirmed in response to Iran International's email that no delegation from Iran has been invited to this conference, exclusive information shows that four high-ranking managers of Iran's biggest service provider are participating in the event, being held from late February until March 2. 
Mobile Telecommunications Company of Iran CEO Mehdi Akhavan Bahabadi
An informed source told Iran International that they applied for a visa through France to attend the Barcelona conference as independent individuals. The four Iranians are close to the company's CEO Mehdi Akhavan Bahabadi, who is himself among the close circle of one of Supreme Leader Ali Khamenei's sons. 
Iran's biggest mobile companies, namely Mobile Telecommunication Company of Iran (Hamrah Avval) and MTN Irancell, are mainly owned directly or through intermediaries by Revolutionary Guards – or the IRGC – that is the Islamic Republic's main force in quashing the ongoing protests across the country.