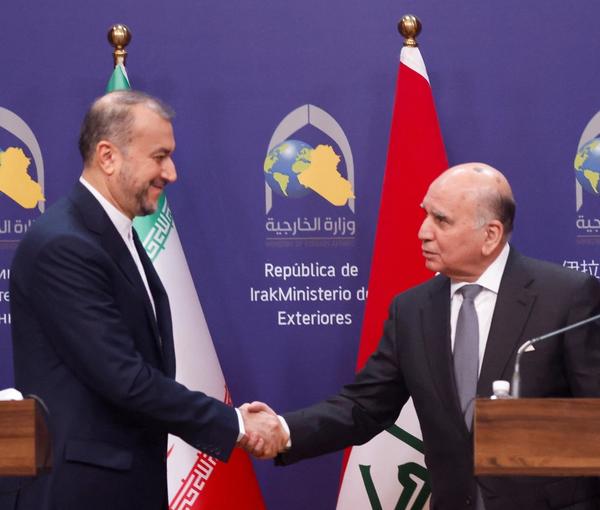 Iran Concerned Over Possible Return Of UN International Sanctions
Iran will show a serious response if the West activates the UN's "trigger mechanism" to bring back international sanctions, a top member of parliament said Thursday.
Hossein-Ali Haji Dalegani, a hardliner a member of parliament's presidium told Fars news agency in Tehran that as part of the Islamic Republic's serious reaction, access for UN nuclear inspectors to Iran's nuclear facilities will be blocked.
Iranian officials and media have somewhat focused on the issue of a provision in the 2015 nuclear accord (JCPOA) that allows signatories to trigger the return of international sanctions if Iran is found violating the cap on its nuclear activities. The term 'snapback' is also used for bringing back the international sanctions that were suspended after the JCPOA was signed in 2015.
So far, after four years of Iran's violations by higher-level uranium enrichment, the Western powers have not taken that step, but recent developments have increased the likelihood.
A report by Bloomberg News last week said that inspectors from the International Atomic Energy Agency (IAEA) have found uranium particles in Iran's nuclear installations that were enriched to 84-percent purity. The IAEA has not denied the report. Such a level of purified uranium is the closes Iran ha come to weapons-grade fissile material.
Hossein-Ali Haji Dalegani during his interview with Fars
This can be sufficient reason for the three European signatories of the JCPOA – the United Kingdom, France and Germany – to use the trigger mechanism at the UN Security Council to bring back international sanctions.
Russia and China, according to the provisions of the mechanism, cannot veto the move, although they can ignore the sanctions and continue trading with Iran. In the current global circumstances, Russia will certainly not abide by any sanction's regime.
Nevertheless, Iranian are nervous and government-controlled media in Tehran reflects that mood. What specially rattled nerves was a statement by Israel's foreign minister Eli Cohen on Tuesday, who said that the West would impose "snapback" sanctions on Iran before the 78th UN General Assembly in September of this year.
Foreign Minister Hossein Amir-Abdollahian, who was visiting Iraq on Wednesday, threatened that "If America chooses a different path, we are also ready to resort to our Plan B and a different path and all option will be on the table."
So far however, all the Biden administration has been saying is that they are not pursuing the path to revive the JCPOA, as they had been doing from April 2021 to September 2022.
State Department spokesperson Ned Price on Wednesday reiterated that the JCPOA "has not been on the agenda for some time," when asked to comment about Iranian claims that the Sultan of Oman will soon visit Tehran to pursue the resumption of nuclear talks after they reached an impasse last September.
While insisting that the administration views diplomacy as the best way to deal with Iran's nuclear program, Price stressed on three conditions.
"Our focus has been on Iran's brutality, its repression against its own people; it has been on Iran's provision of UAV technology to Russia; it's been on our ceaseless efforts to see our wrongful detainees freed," Price said, leaving out the issue of Iran's malign behavior in the region from any potential new talks.