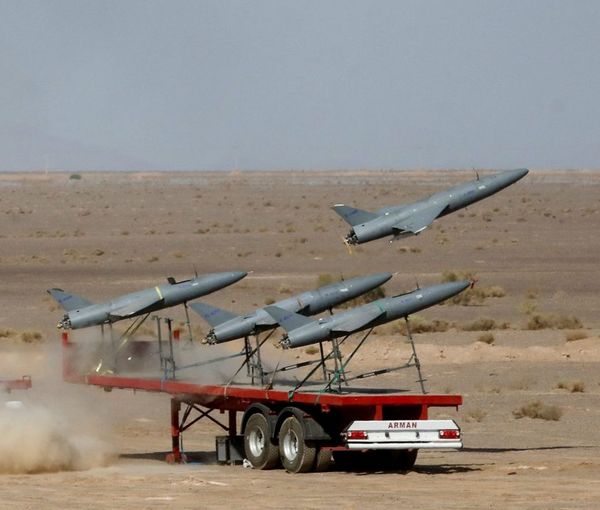 EU Concerned About Iran's Weapons Support For Russia: Axios
Axios has revealed more details about the European Union's plan to impose sanctions on Iran's Revolutionary Guard over drones supplied to Russia.
Axios quoted two EU officials on Wednesday as saying that the European Union is expected to impose sanctions on seven entities connected to the IRGC that the bloc believes are involved in the delivery of drones to Russia for its war against Ukraine.
According to the report, one senior EU official stated the bloc is "much more concerned" about Tehran's weapons support for Moscow than it was before.
"The IRGC is much more the focus than it used to be, and there is a real change of mindset."
The sources also noted that the package of sanctions was formally presented on Wednesday in a meeting of the European Commission.
"The package includes sanctions against the IRGC Aerospace Force, which the bloc says is involved in the delivery of drones to Russia and the training of Russian operators, and the IRGC Research and Self-Sufficiency Jihad Organization," revealed Axios.
The package also includes sanctions against the Russian company Concern Morinformsystem–Agat, the officials said.
Iran has been supplying Shahed kamikaze drones to Russia since mid-2022 that have been used in large numbers against Ukrainian infrastructure targets.
Iran initially denied supplying drones to Russia, but as physical evidence of their use in Ukraine built up foreign minister Hossein Amir-Abdollahian admitted the transfer, claiming that drones were sent before the Ukraine war.