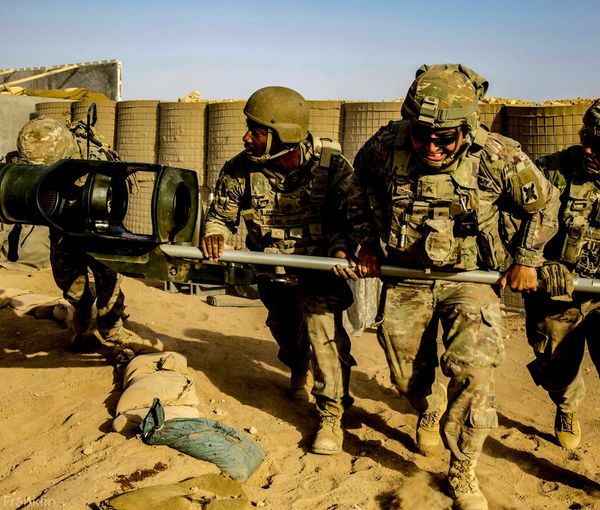 Iranian Drone Downed In Northeastern Syria: CENTCOM
The United States Central Command (CENTCOM) says an Iranian-made drone was shot down by US forces near a base in northeastern Syria.
CENTCOM announced on its official Twitter account Wednesday that the drone intended to carry out a reconnaissance mission over the Conoco base in northeastern Syria near the border with Iraq.
The targeted drone was identified and shot down on Tuesday afternoon local time.
CENTCOM did not mention in its tweet which force, or group controlled the drone, only emphasizing that it was "Iranian-manufactured".
Several hundred US soldiers are stationed in the north and east of Syria as part of the international coalition against the ISIS. The exact number of these soldiers is confidential.
In recent years, bases where coalition troops are stationed have been sporadically targeted by rockets or drones.
The Conoco base in the northeast of the Arab country is named after the American company that was responsible for the discovery and construction of a gas filed station in this region.
This comes as the use of Iranian drones in Russia's war on Ukraine is of particular concern to the US and its European allies and has had a negative impact on relations between the Islamic Republic and European powers.
In this regard, officials of the US Defense Intelligence Agency on Tuesday presented new evidence of the supply of Iranian drones to Russia and indirect involvement of the Islamic Republic in the war in Ukraine.